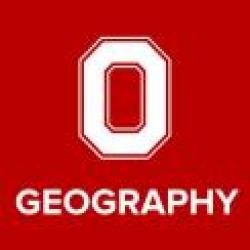 This has been a bad week for germs and we are slowly digging out from under the burdens in the main office. Hope everyone feels better soon.
This week we are delighted to welcome Michael Mann from Penn State University. His public lecture is today at 3:30 in Room 0180 of Hagerty Hall, 1775 College Road.
The talk has drawn local media attention, and thanks to Kevin Cox for spotting this.
I am delighted to repeat and amplify the call for volunteers put out by our friends in BPCRC. The events are listed on a recent e-mail from Stacy Porter: SCI-I event with Rutgers is coming up soon on Thursday, March 8th. Scientists will attend a student poster session for middle and high school students and serve on a panel to answer student questions. Lunch is provided.
Other upcoming events include:
Science Olympiad - Saturday, April 28th
Westfest - Saturday, May 19th
The Links contains more details about each event. If you are interested in participating in any of the events, please email Stacy at porter.573@osu.edu.
The Meteorology Club raffle drawing has been extended to Valentine's Day, Feb 14.
TV RAFFLE FLYER 2018 extended drawing date 2-14-18.pdf
Tickets are available in the Geography office until 12 pm 2/14/18. $5 each, three for $10. All proceeds will go to pay for the 2018 Severe Weather Symposium.