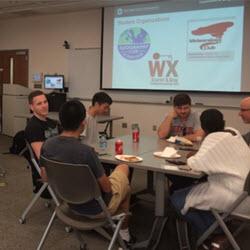 Students and faculty at our Welcome Back event for all of our undergraduate majors on Thursday, September 5th. The Geography Club, the Meteorology Club and the Scarlet and Gray Campus Weather Forecasting Team were all in attendance.
Faculty News:
An article in JAMA Network Open with senior author Elisabeth Root was picked up by national media outlets NPR, US News and World Report, NBC, and the Dispatch. The lead author, who is a graduate student outside of geography, was interviewed about it on WOSU.
Student News:
While waiting for a bus at the grand opening of a new bus rapid transit line (BRT) in Indianapolis, Blake Acton, who is conducting research about BRT for his Master's thesis in Geography, was spontaneously interviewed by the Director of the Hoosier Environmental Council. The interview is posted on the Council's Facebook page
Alumni News:
Yuxi Zhao (PhD 2016, Geography) accepted a position as a Lecturer in Economics at Wenzhou-Kean University.
Upcoming Events:
The 2019-2020 Geography Speakers' Series lineup has been posted. Our first speaker will be Youjeong Oh from the University of Texas.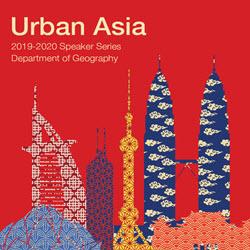 Darla Munroe
Professor and Chair