March 26, 2021
News Brief from Our Chair, Darla Munroe.
Image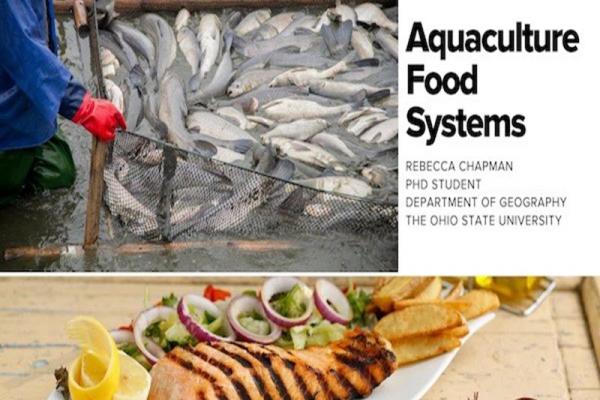 Description
This week's Geography blog entry. Aquaculture Food Systems. By Rebecca Chapman PhD. Student.
Faculty News: 
Harvey Miller was appointed to the Board on Earth Sciences and Resources (BESR) at the US National Academies of Sciences, Engineering and Medicine. The BESR oversees a wide range of Earth science issues, including research, the environment, natural hazards, resources, geographic science and geospatial information, and data and education. It also provides guidance on U.S. participation in international Earth science programs.
Upcoming Events:
Our final speaker of this academic year and the series, "The World on Edge" is Morton O'Kelly (Professor Emeritus), presenting "Airlines on the Edge." 3 pm today.
Geography Blog:
This week's blog was written by Rebecca Chapman (PhD student, Geog): "Aquaculture Food Systems."
Darla Munroe
Professor and Chair
---