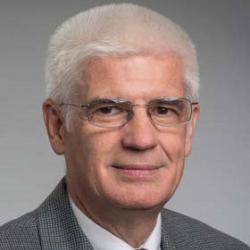 Greeting s from Dublin, Ireland where I am happy to be participating in an event at University College Dublin. They are marking the 50th year of the foundation of the Regional and Urban Planning program. As part of this celebration I was pleased to present an invited paper as part of a panel on the theme: 'Mobile Futures: Transport in an Urban World.'
Back at OSU, as you may have heard, we have the good news to report that Madhumita Dutta has accepted our offer to join the faculty as an Assistant Professor and will start here in the fall. Please join me in welcoming the latest addition to our faculty.
David Bromwich has rejoined our department as a Research Professor. Welcome back Dave!
We are presently arranging a long back run of paper copies of the Annals in Derby 1186. This is a combination of the early editions from Ned Taaffe and the later copies from other sources. At the same time, we have tried to de-duplicate this series and to spot any gaps. One nice thing is that some issues have supplementary maps and these are typically included. As others have mentioned, the paper copy also allows things like the front material to be seen clearly, as well as the members of the editorial board, names of editors, table of contents, etc. About the only thing that could be better would to bind these as durable library volumes, and we may do that in the future. If you remove / read a copy please put it back where you find it. Of course digital archives of the Annals are also available and anyone looking to review the history of our discipline has plenty of resources. I'd be very interested in any archival research that is based on these materials.
We may be able to do the same with the Professional Geographer and Geographical Analysis if there is any interest.