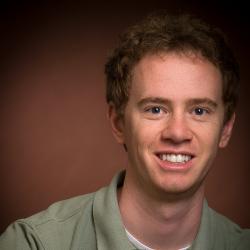 Congratulations Chris. We are very pleased to share with everyone that our PhD Student Chris Hartmann has been selected to receive an Environmental Policy Initiative Grant.
Hartmann, who is advised by Professor Becky Mansfield, is a human and environmental geographer who examines contemporary environmental and health issues in Latin America. Hartmann is interested in the ways in which so-called post-neoliberal policies are emerging in Managua, the capital city of Nicaragua.
With the EPI funding, Hartmann will examine the roll out of a national health and well-being campaign, titled Vivir Bonito (Live Pretty), and the modernization of Managua's only municipal waste site, a source of livelihood for thousands of marginalized waste pickers. In his research, he aims to examine new conceptualizations of environmental public health by the state, the changing role of citizens and urban space, and to what extent urban residents are affected by such changes.
Prior to beginning his graduate studies at Ohio State, Hartmann was a research assistant and completed graduate work at Case Western Reserve University. He completed his undergraduate studies at Xavier University and participated in a service-learning semester program in Nicaragua.