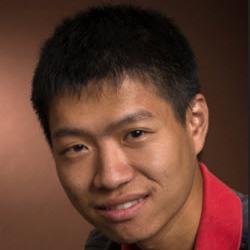 Peixuan Jiang successfully passed his Masters exam on Nov. 17. The title of his paper is "Design and implementation of a parallel heuristic method for spatial aggregation problems." Members of his committee include Harvey Miller, Dan Sui, and Ningchuan Xiao (Adviser).
After this, Peixuan will graduate with a second Masters degree in Computer Science and Engineering in December.
Well done, Peixuan!!