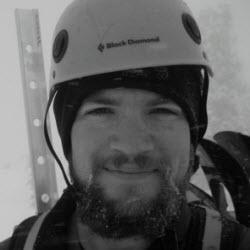 We are pleased to announce that Ryan Crumley successfully defended his thesis, "A Synoptic Snapshot of the Shullcas River Watershed in Peru: Glacier Melt Contribution to Stream Discharge and Investigating Climate Change in a Glacierized Landscape." His committee included Kendra McSweeney, Alvaro Montenegro (via video link from Brazil), and Bryan Mark, advisor.
Ryan will now be packing up to move to Oregon, where he will continue working on his doctorate in the interdisciplinary Water Resource Science program at the other OSU (Oregon State). Ryan has been a valued member of our community, and still has a couple of weeks to finish his work as Education & Outreach GRA at Byrd Polar and Climate Research Center (so now is the time to book your BPCRC tour if you've never been!).
Well done Ryan, and good luck out west with all those big hills, snow, and water!