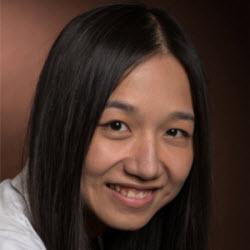 We are very happy - and proud! - to report that Dr. Ying Song has been selected as the recipient of the 2016 William L. Garrison Award for Best Dissertation in Computational Geography for her 2015 dissertation "Green Accessibility: Estimating the Environmental Costs of Space-time Prisms for Sustainable Transportation Planning."
Dr. Song will present her work at the Garrison Award session at the AAG meeting in San Francisco, Thursday, March 31 at 3:00 PM in the Golden Gate 2 room of the Hilton Union Square Hotel.
Congratulations, Ying! And a very special thanks to her dissertation committee - Morton O'Kelly, Ningchuan Xiao, Desheng Liu, Cynthia Gerhardt (Graduate School representative) and - Harvey Miller (Adviser).