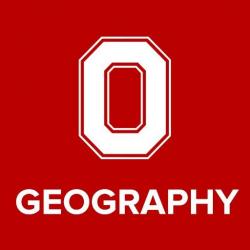 We the Department of Geography wanted to reach out to the members of our community at this difficult time, after weeks of protests and police violence in cities all over the country.

These events are particularly troubling during a global COVID-19 pandemic that disproportionately threatens the poor, racial minorities, migrants, refugees and other marginalized groups. In the U.S., rhetoric surrounding the virus is fueling anti-Asian racism and xenophobia. Racial minorities are dying at alarming rates while also disproportionately experiencing job losses and higher risks as "essential workers." We recognize that COVID-19 has brought attention to these devastating realities, which have a long history through white privilege.

To our Black students, Indigenous students, immigrant students and students of color: we support you and we stand with you. We wish to convey our caring and concern. In these times, it is not enough to remain on the sidelines, hoping for a just future. Instead, we must join with others to claim and protect a space where we can engage, advise and support each other and all those who seek liberation from structures of racism and violence.

As a department, we practice anti-discriminatory policies in hiring, in employment, in how we work, teach and learn together. In the classroom, we instruct students on the interconnection of inequality and growth, in social marginalization and the consolidation of power, of the promise and pitfalls in data science (that no data are "objective"), and in the interconnections among human and ecosystem wellbeing in the future of life on earth. We strive daily to understand these systems both professionally and personally and to work toward social and environmental justice.

We commit to working together as a Geography community and with others to rise to the challenges of these times to support and collaborate on anti-racist efforts on campus. We welcome initiatives and ideas from students, staff, faculty, and alumni on what Geography can offer our university community and others in our Central Ohio region.
Sincerely,

Darla Munroe
Professor and Chair