May 11, 2015
Kendra McSweeney presented remarks at a UN panel on Development Impacts on World Drug Problem.
Image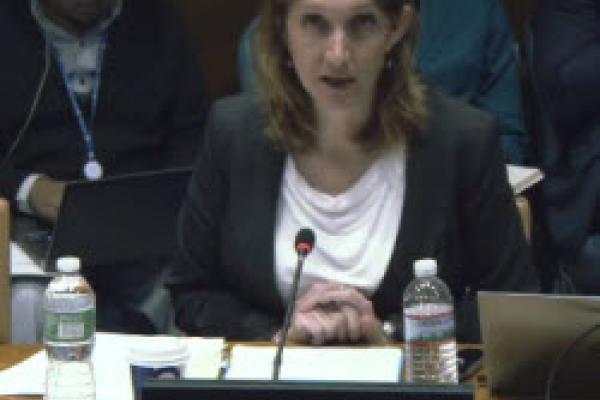 Description
Kendra McSweeney, associate professor, geography, presented to over 100 delegates at a special meeting, "Identifying Common Ground on Development for UNGASS 2016 on the World Drug Problem" at UN Headquarters on May 6, 2015. Panelists considered how global development and drug policy goals can better be aligned with the work of the UN system in the run-up to the United Nations General Assembly Special Session on the World Drug Problem in 2016.
Kendra presents her materials from about 49min. to 1hr. 4min. in this video.
 
---