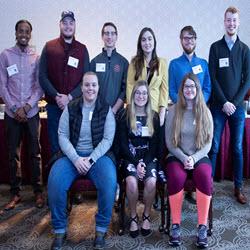 Congratulations to Geography BA/BS graduates, AU 2018.
Top Row: Dominique Marshall, Daniel Tharp, Wyatt Wortkoetter, Andrea Stanic, Jacob Dubin and Nathaniel Zahniser
Bottom Row: Courtney Kennedy, Kelsey Glaze and Demi Flowers-Blevins (See full size image below)
Faculty News:
The library has added a special collection, the Lawrence A. Brown Papers, containing Brown's published works and associated correspondence, mainly on urban geography research, from 1963-2004. Lawrence (Larry) Brown was a professor and chair of the Department of Geography.

An interview with Joel Wainwright and his coauthor Geoff Mann was published in the New Yorker regarding their book, Climate Leviathan: A Political Theory of Our Planetary Future.
Student News:
Jenny McGibbon (PhD Candidate) is in Sydney, Australia this week to participate in the Researching Post-Capitalist Possibilities course and conference with Drs Katherine Gibson and Stephen Healy at Western Sydney University.
Upcoming Events:
Anthony Robinson, Pennsylvania State University, is giving a talk in the Sharpe Commons, 11:30 am-12:30 pm, today. "Viral Cartography: Elements of Design, Sharing, and Disinformation."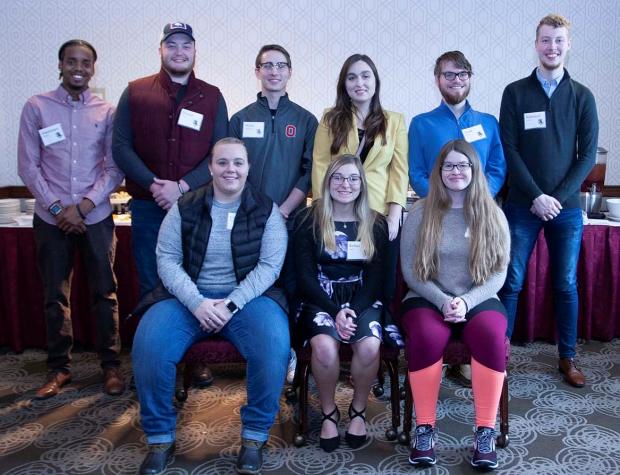 Darla Munroe
Professor and Interim Chair