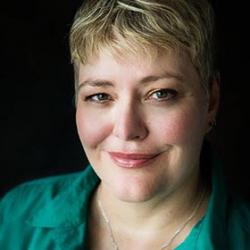 Some alumni news
ASC Marketing and Communications recently published a story about alumnus Mike Bettes (BS, atmospheric sciences, 1995), who has enjoyed an adventurous career with The Weather Channel the past 15 years.
This week (August 27), Brian Williams (MA, geography, 2013, advisor Kendra McSweeney) successfully defended his dissertation, to receive his PhD in Geography at the University of Georgia. His dissertation is titled: "Cotton, Chemicals, and the Political Ecologies of Racial Capitalism." Not only is Brian an alum of this department, but his committee included Becky Mansfield and also Jennifer Rice, who also received her MA from our department. His advisor is Nik Heynen, a recent speaker in our colloquium series. Brian is starting a postdoc in Geography at Dartmouth College.
Aaron Wilson (PhD, atmospheric sciences, 2013, and member of the State Climate Office of Ohio) was quoted in an article in the Dispatch about Ohio's changing weather patterns and their effect on agriculture and flooding.
Two of our faculty have also been in the news this week!
Kenneth Madsen's research on barriers at the US / Mexico border is part of an art exhibit "Up Close with U.S.-Mexico Border Barriers" opening Sept. 19 at the LeFevre Art Gallery at OSU Newark.
Harvey Miller was quoted in the Dispatch about the air quality benefits to reducing the number of cars on the road.