October 2, 2020
News Brief from Our Chair Darla Munroe
Image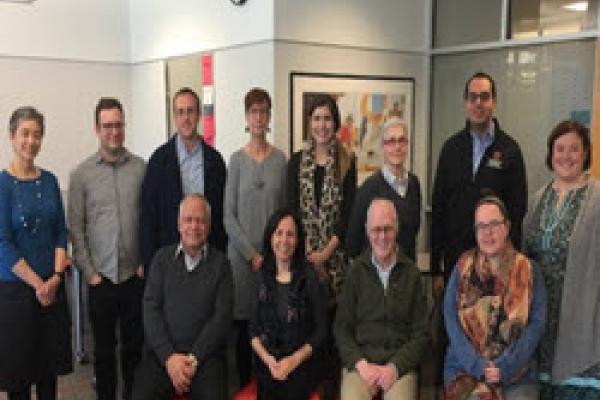 Description
Course Design Institute (CDI) for Education Abroad Courses, SP 2020. Stavros Constantinou is bottom left, Drake Institute for Teaching and Learning. See bigger picture below.
Faculty News:   
Stavros Constantinou (OSU Mansfield) presented "Instructional Redesign for Education Abroad, Geography of the European Union," on Thursday, 9/24/20, at a panel organized by the Drake Institute of Teaching and Learning.
Student News: 
Zhiying Li (PhD candidate, ASP) won the best oral presentation award at the 4th Midwest Student Conference on Atmospheric Research. Her paper was titled "Developing Impacts-Based Drought Thresholds for Ohio".

Forrest Schoessow (PhD candidate, Geog) was featured in the Fall Ohio State Alumni Magazine in an article about finding beauty in scientific imagery and data visualizations.
Upcoming Events: 
Our next speaker will be Brian Jefferson from the University of Illinois, "Computerizing Carceral Power," on Friday, October 16, 2020 - 3:30pm to 5:00 pm via Zoom. Register HERE
Geography Blog:
Senior Researcher and Lecturer Jim DeGrand wrote about his experiences as a census taker in this week's blog, The Census Experience: 1990, A VW Bug, and a Dog
Darla Munroe
Professor and Chair
---