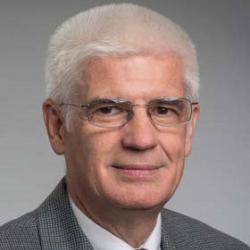 We begin this week with some terrific news for our Undergraduate Adviser Nancy Coscia. Nancy has earned a Doctorate of Education in Organizational Leadership (Ed.D.) from Indiana Wesleyan University. Her thesis is entitled: "Student organization involvement and leadership development: traditional-aged undergraduate students participating in academic student organizations." We are delighted to hear this news. Please join me in passing on congratulations to Dr. Coscia.
Thanks to Caitlin Naber and Diane Carducci and the entire staff for the exceptional effort to make GeoWeek a fun and successful event. As I am sure many can appreciate, it takes some serious planning (and lots of food) to keep this show running. We have the exciting conclusion of the Quiz Game later this afternoon. Consider dropping by! Thanks to everyone for time, ideas, and questions contributed to make this a great success.
Oliver Wigmore and Bryan Mark just had a paper (relating to some dissertation work) come out in The Cryosphere, and Science News picked it up with a post and video.
This work features Ollie's drone constructed during his OSU PhD – and is about the highest elevation scientific flight yet published. Well done Ollie – we are proud of you, Dr. Drone!
A PhD student from Bryan Mark's collaborative team (NSF CNH), Molly Polk (UT Austin) was interviewed and provided some pictures for a write up on GlacierHub about key results from their recent paper about glacier recession and hydro-social risks, published in Global Planetary Change.
Alumni Update
Some great news this week from two of our MA graduates. Enzhou Wang (MA, 2001; Morton O'Kelly adviser) is currently the IT manager of the City of Bellevue WA, in charge of IT Development, Design, and eGov Alliance Delivery teams. He is hiring a part time GIS Developer/Analyst! Any student who is interested in moving to northwest, please feel free to read by following this link.
Ling Zhuang (MA, 2000; Morton O'Kelly adviser) started her own company GISTAN LLC (DBA: GIS Technology & Analytics) four years ago. As the northwest area does not have many GIS professionals, Ling is hoping to move beyond one or two contracts to get the company to the next level. She is working with the Bellevue School District Transportation Department on some very interesting ideas.
Both students are excellent representatives of our program and we are proud and pleased with their accomplishments. Enzhou and Ling's son is now 13 years old. He is an 8th grader in Odle Middle School of Bellevue School District. This year he won 1st place in the State for a paper for National History Day. He also was elected as Odle's ASB President. In a word, he's doing well too!
Who knows, 15 years from now, where our current cohort will be. Future chairs will want to hear from you!