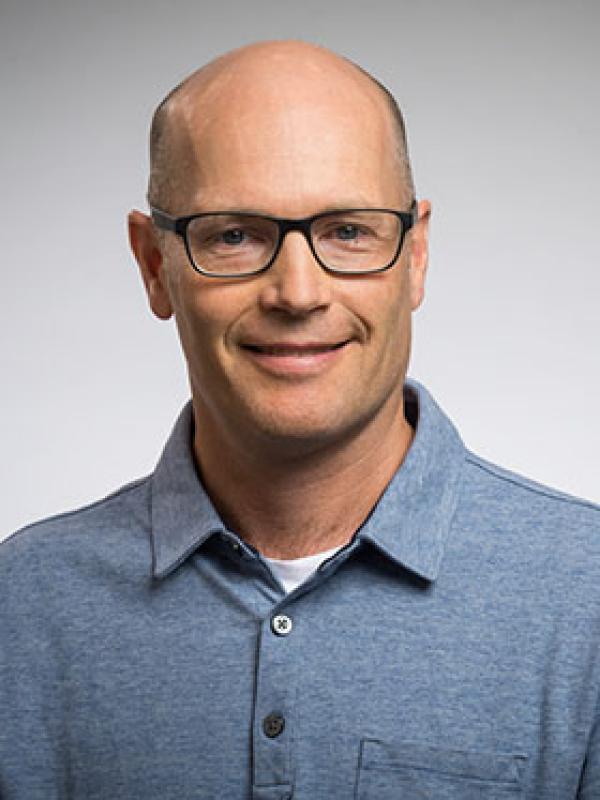 Bryan Mark
Professor
1136 Derby Hall
154 North Oval Mall
Columbus OH 43210
Areas of Expertise
Earth-Water-Atmosphere Interactions
Tropical Glaciers
Education
Ph.D. 2001, Syracuse University , Department of Earth Sciences, Syracuse, NY, USA
M.A. 1995, The Ohio State University , Department of Geography, Columbus, OH, USA
B.A. 1992, Brown University , Department of History, Providence, RI, USA
Current CV: 
Interests: Earth-Water-Atmosphere Interactions, Tropical Glaciers

Current Research: I am interested in climate-glacier-hydrologic dynamics over different time scales, with a particular focus on the coupled human-natural systems of water resources of the tropical Andes.  My Glacier Environmental Change research group affiliated with the Byrd Polar Research Center addresses physical and human dimensions of environmental change in glacierized landscapes in sites all along the American Cordillera, as well as Africa and Asia. We collaborate with researchers in different institutions internationally, and use multiple methods from paleoclimatology, geomorphology, embedded instrumentation, hydrology, GIS, remote sensing, and biogeochemistry.

Courses Taught:
Geography 2800-Physical Geography and Environmental Issues
Geography 3901H-Global Climate and Environmental Change (Honors)
Geography 3900-Global Climate Change: Causes and Consequences
Geography 5900-Climatology
Geography 8901-Problems in Climatology (Climate History, Mountain Geography, Issues in Climate, Water & Carbon)
Geography 8896-Interdisciplinary Seminar in Arctic & Alpine Research

Select Publications:
2022 Mateo, E.I., B.G. Mark, R.A. Hellström, M. Baraer, J.M. McKenzie, T. Condom, A. Cochachin Rapre, G. Gonzales, J.Q. Gomez and R.C. Cruz Encarnacion. High-Temporal-Resolution Hydrometeorological Data Collected in the Tropical Cordillera Blanca, Peru (2004–2020). Earth System Science Data 14, 2865-2882. https://doi.org/10.5194/essd-14-2865-2022.
2022 Wilson, A., A. Avila-Diaz, L. Oliveira, C.F. Zuluga and B.G. Mark. Climate Extremes and Their Impacts on Agriculture across the Eastern Corn Belt Region of the U.S. Weather and Climate Extremes 37, 100467. https://doi.org/10.1016/j.wace.2022.100467.
2022 Stansell, N.D., Mark, B.G., Licciardi, J.M., Rodbell, D.T., Fairman, J.G., Schoessow, F.S., Shutkin, T.Y., & Sorensen, M. Energy mass balance and flow modeling of early Holocene glaciers in the Queshque valley, Cordillera Blanca, Peru. Quaternary Science Reviews 281, 107414. https://doi.org/10.1016/j.quascirev.2022.107414.
2021 Quenta, E., V. Crespo-Pérez, B.G. Mark, A.L. Gonzales and A. Kulonen. Mountain freshwater ecosystems and protected areas in the tropical Andes: insights and gaps for climate change adaptation. Environmental Conservation 49(1), doi: 10.1017/S0376892921000382.
2021 Colbert, C.Y., J.C. French, A. Brateanu, S.E. Pacheco, S.B. Khatri, S. Sapatnekar, V. Vacharathit, L.C. Pien, A. Prelosky-Leeson, R. LaRocque, B. Mark, and R.N. Salas. An Examination of the Intersection of Climate Change, the Physician Specialty Workforce, and Graduate Medical Education in the U.S. Teaching and Learning in Medicine :1–12. DOI: 10.1080/10401334.2021.1913417.
2021 Cooper, C.S., D.F. Porinchu, S.A. Reinemann, B.G. Mark, and J.Q. DeGrand. A Lake Sediment–Based Paleoecological Reconstruction of Late Holocene Fire History and Vegetation Change in Great Basin National Park, Nevada, USA. Quaternary Research 2021, 1–15. DOI: https://doi.org/10.1017/qua.2021.17.
2020 Sambuco, E., B.G. Mark, N. Patrick, J.Q. DeGrand, D.F. Porinchu, S.A. Reinemann, G. Baker and J.E. Box. Mountain temperature changes from embedded sensors spanning 2000m in Great Basin National Park, 2006-2018. Frontiers in Earth Science – Hydrosphere (part of Special Research Topic: Connecting Mountain Hydroclimate Through the American Cordilleras, guest-edited by Fernandez, A., Mark, B.G., and Baraer, M.). https://doi.org/10.3389/feart.2020.00292.