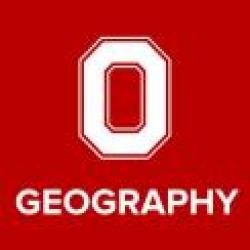 Happy Thanksgiving
Some news from our graduate Shiguo Jiang (PhD, 2012; Desheng Liu adviser). His department at the State University of New York at Albany has a new Master of Science in Geographic Information Science, and is now accepting applications for the Fall 2018 semester. This may be of interest to our current undergraduates.
News from URISA
URISA is the international, multidisciplinary professional organization for GIS practitioners. The Ohio Chapter of URISA seeks to foster a collaborative environment where users across the state, from private, public, and academic institutions can learn and work cohesively to solve Geospatial issues. See more here:
Rankings
There is some good news on the rankings front, according to data compiled by the college. As you may recall, we are rated joint #6 (with UC Berkeley) in the last NRC Analysis of Reputation Ratings (with a confidence interval of 3-16), and we are also rated 6th in the US (in a recent QS poll). In addition, there are two other North American Departments (Univ. of Toronto and Univ. British Columbia) that are in the top 8 of North America. I think all will agree that we are in good company!
There are also new figures for 2017: not perfect data for sure, but food for thought.