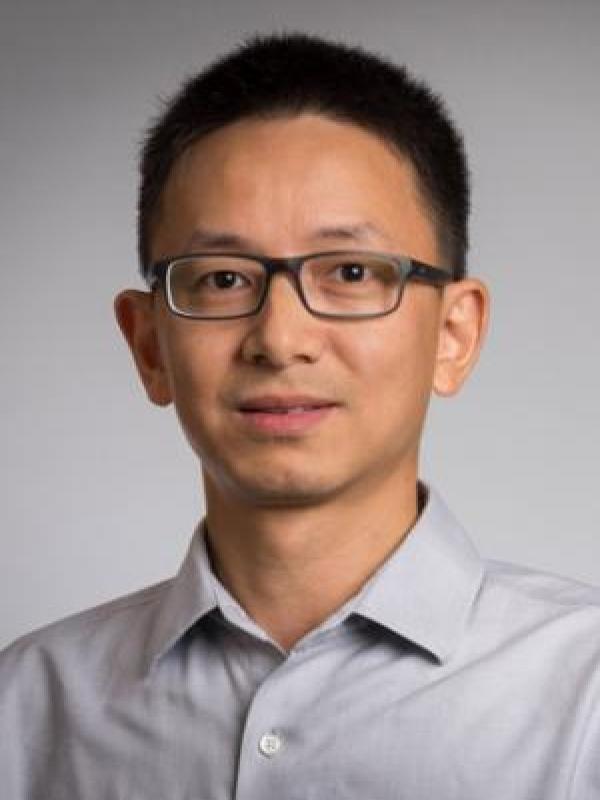 Desheng Liu
Professor
1056 Derby Hall
154 North Oval Mall
Columbus OH 43210
Areas of Expertise
Remote Sensing
Spatial Statistics
GIScience
Land Cover Change
Education
Ph.D., 2006 Environmental Science, University of California, Berkeley
M.A., 2004 Statistics, University of California, Berkeley
M.S., 2003 Environmental Science, University of California, Berkeley
B.E., 2001 GIS, Wuhan University, China
Current CV:
Interests: Remote Sensing, Spatial Statistics, GIScience, Land Cover Change.

Current Research: My research focuses on developing geo-spatial data analysis methodologies for monitoring and modeling environmental and ecological processes. It draws upon an array of geo-spatial and statistical approaches, particularly remote sensing and spatial statistics. While I have brought these approaches to bear on numerous research problems, a central theme in my research is the statistical modeling of the spatial or spatial-temporal dimension of the processes under study.

Courses Taught:
Geography 5100-Quantitative Geographical Methods
Geography 5270-Geographic Applications of Remote Sensing
Geography 8102-Application of Quantitative Methods in Geography
Statistics 6530-Introduction to Spatial Statistics

Select Publications:
Liu, D. and S. Cai. 2012. A spatial-temporal modeling approach to reconstructing land-cover change trajectories from multi-temporal satellite imagery. Annals of the Association of American Geographers (DOI: 10.1080/00045608.2011.596357).

Liu, D. and X. Zhu. 2012. An enhanced physical method for downscaling thermal infrared radiance. IEEE Geoscience and Remote Sensing Letters 9(4): 690-694.

Liu, D. and F. Xia. 2010. Assessing object-based classification: advantages and limitations. Remote Sensing Letters 1(4): 187-194.

Kang, E.L., D. Liu, and N. Cressie. 2009. Statistical analysis of small-area data based on independence, spatial, non-hierarchical, and hierarchical models. Computational Statistics and Data Analysis 53: 3016-3032.

Liu, D., K. Song, J.R. Townshend, and P. Gong. 2008. Using local transition probability models in Markov random fields for forest change detection. Remote Sensing of Environment 112(5): 2222-2231.