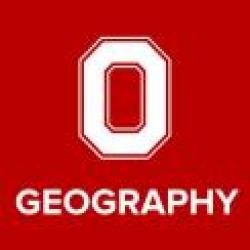 Becky Mansfield spoke at a press conference hosted by Defending Our Future, which is a project of the Environmental Defense Fund focusing on climate change. The focus is on the importance of science in environmental policy, especially at the EPA. She presented as a longtime scholar of environmental governance and member of the Environmental Data and Governance Initiative. Other speakers (all OSU faculty) are Robyn Wilson, Ramiro Berardo, and Alia Dietsch.
A report on OSU food mapping work has appeared in Science Daily. Recent grads Jake Carr and Shaun Fontanella worked on this project during their time in CURA. Check it out here: OSU colleagues lead by Michelle Kaiser are moving forward with expanding this work and digging deeper into the lived experiences of food insecure households and households with food access concerns.
This week we wrap up our interviews. Thanks to all for the active participation in recruiting our new colleague. Note the "round table" lunch today and all are invited.
Please watch for news and announcements about the important visit and opportunity to meet Michael Mann. His public lecture will be on Feb 9th.