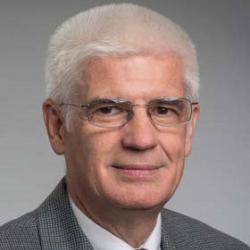 Stephen Shield (GRA, Steven Quiring adviser) recently presented at the Ninth Conference on Weather, Water, Climate, and the New Energy Economy student oral presentation competition. This conference was part of the Annual Meeting of the American Meteorological Society held in Austin, TX at the beginning of January. The title of his talk was: "Development of a Thunderstorm Power Outage Prediction Model."
We are thrilled to announce continuing support from Brian and Sherri Lewis who have endowed a fund for merit based undergraduate scholarships. This award will recognize students with high overall GPA with emphasis on cartography and GIS. Brian has special affiliation with our mapping and GIS program and has had a very successful career at Lockheed Martin. We have been delighted in the past to have him back to speak with our students and look forward to making these awards.
While there are numerous worthy candidates on the slate for AAG Elections, let me take this opportunity to let you know that our alum Lin Liu (PhD, 1994, Duane Marble adviser) is on the list of candidates for 2018 AAG Nominating Committee. Lin is a Professor at the University of Cincinnati. This ballot ends at 11:59 p.m. (U.S. Eastern Time) on February 22, 2018.