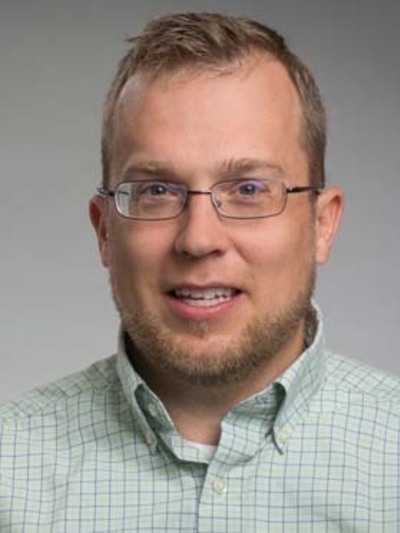 Steven Quiring
Professor
1062 Derby Hall
154 North Oval Mall
Columbus OH 43210
Areas of Expertise
Climatology
Hydroclimatology
Drought Monitoring and Prediction
Education
2005. Ph.D. (Climatology), University of Delaware, Newark, Delaware.
2001. M.A. (Geography), University of Manitoba, Winnipeg, Manitoba, Canada.
1999. B.A. (Geography), University of Winnipeg, Winnipeg, Manitoba, Canada.
Current CV: 
Interests: Climatology, Hydroclimatology, Synoptic Climatology, Climate Data Analytics

Current Research:
I am a climatologist with research interests in hydroclimatology, synoptic climatology and applying climate data to solve societally-relevant problems (climate data analytics). My current research projects are concentrated in two areas. The first is improving our understanding of the land-atmosphere interactions and applying this information to improve drought and seasonal climate predictability. The second is modeling the impact of weather events on power infrastructure. A lot of our past work has focused on the impacts of hurricanes on the power system and now we are expanding our focus to look at thunderstorms and winter storms. I utilize a variety of data mining and data analytics approaches in my research. I also employ a variety of models, including: weather/climate, hydrologic, land surface and crop yield.

Courses Taught:
GEOG 5900 Weather, climate, and global warming
GEOG 5921 Microclimatology: Boundary Layer Climatology
GEOG 5922 Microclimatology: Microclimatological Measurements
GEOG 8901 Problems in Climatology
GEOG 8902 Applied Climatology

Select Publications:
Yuan, S., Quiring, S. M., Kalcic, M. M., Postel, A. M., Evenson, G. R., and H. A. Kujawa (2020) Optimizing climate model selection for hydrological modeling: a case study in the Maumee River Basin using SWAT. Journal of Hydrology, 588: 125064. https://doi.org/10.1016/j.jhydrol.2020.125064
Leasor, Z. T., Quiring, S. M. and M. D. Svoboda (2020) Utilizing Objective Drought Severity Thresholds to Improve Drought Monitoring. Journal of Applied Meteorology and Climatology, 59: 455–475. https://doi.org/10.1175/JAMC-D-19-0217.1
Zhao, C., Quiring, S. M., Yuan, S., McRoberts, D. B., Zhang, N. and Z. Leasor (2020) Developing and Evaluating National Soil Moisture Percentile Maps. Soil Science Society of America Journal, 84: 443-460. https://doi.org/10.1002/saj2.20045
Yuan, S., Wang, Y., Quiring, S. M., Ford, T. W. and A. L. Houston (2020) A sensitivity study on the response of convective initiation to in situ soil moisture in the central United States. Climate Dynamics, 54: 2013–2028. https://doi.org/10.1007/s00382-019-05098-0
Yuan, S., Quiring, S. M., Zhu, L., Huang, Y. and J. Wang (2020) Development of a Typhoon Power Outage Model in Guangdong, China. International Journal of Electrical Power and Energy Systems: 117: 105711. https://doi.org/10.1016/j.ijepes.2019.105711