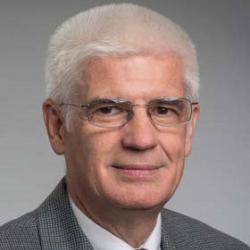 We are busily wrapping up the week here before a very welcome Spring Break. Those of you on travel will undoubtedly have a major temperature shock as you move away from wintry Ohio.
We wrapped up a great Graduate Recruiting Visit last Monday and thanks again to Caitlin Naber for exceptional attention to the details that we heard made the visit a huge success for the students. Thanks also to Becky Mansfield and the Graduate Studies Committee for all the hard work to get us to this point. It was also terrific that our Dean could drop by to greet the new students.time
As we know, not everyone who gets an offer from us is able to accept it, and we are certainly operating in a very competitive realm. We are actively managing the alternate list to make sure we get offers to our wait-listed students as soon as the way is clear. We rely on our faculty and grads to recruit the incoming class.
Please watch out for announcements and developments in the Sharpe Innovation Room. Thanks to excellent leadership from our staff we have plans for programming (presentations by faculty) and a scholarship award program supporting students.
Don't forget to visit the Annual Severe Weather Symposium going on today at the Ohio Union. This event is put on by the Meteorology Club and is being held for the 22'nd time.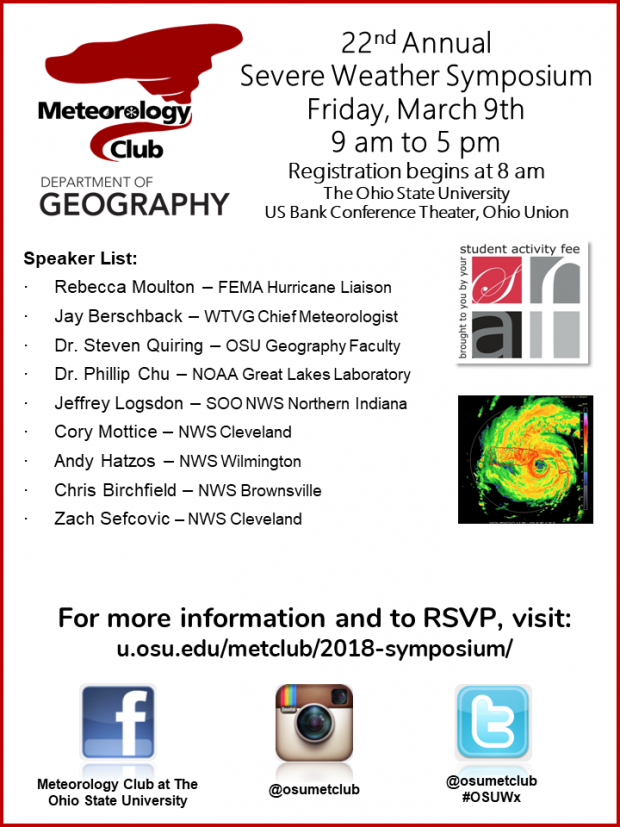 Safe travels to those on you trips.