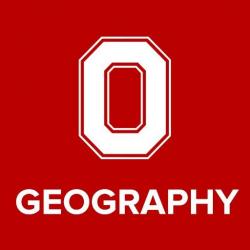 The new academic year will be upon us very soon. The predictable U-Hauls and people lugging boxes are starting to pop up in neighborhoods surrounding campus.
Max Woodworth is in Bishkek, Kyrgyzstan, for the coming week to take part in the 6th Asian Borderlands Research Network conference. The event's theme this year is "Ruins, revival(s) and resources."
An alumnus of our PhD program (2002), Mark Horner (advisor Morton O'Kelly), has been named Associate Dean for Research for the College of Social Sciences and Public Policy at Florida State University (FSU). Mark has been a faculty member of FSU Geography since 2004.