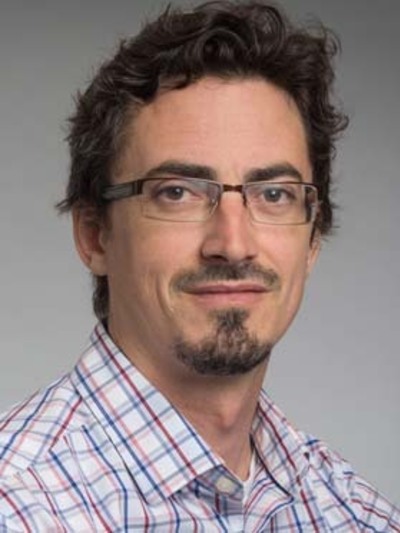 Max Woodworth
Associate Professor
1148 Derby Hall

Areas of Expertise
Urban China
Taiwan
East Asia
Urbanism
Neoliberalism
Boomtowns
Education
Ph.D., 2013 Geography, University of California, Berkeley
M.A., 2007 Asian Studies, University of California , Berkeley
B.S., 1998 Languages and Linguistics, Georgetown University
Current CV:  
Interests:
China, Taiwan, Hong Kong, Japan, urbanism, energy geographies.

Current Research:
China's suburban new-town developments, the Belt and Road Initiative, "ghost cities", infrastructure and ruins

Courses Taught:
GEOG 2100 - Introduction to Human Geography.
INTSTDS 2500 - Introduction to Development Studies.
GEOG 2750 - World Regional Geography.
GEOG 3701 - The Making of the Modern World.
GEOG 5503 - Urban China: Space, Place, and Urban Transformation.

Select Publications:
In press  Max D. Woodworth. "Picturing Urban China in Ruin: 'ghost city' photography and speculative urbanization." GeoHumanities.
In Press  Max D. Woodworth. "Urbanization as mass speculative event: informal finance and city-making in Ordos, Inner Mongolia," in C. Chu and S. He (Eds.), The Speculative City. Toronto: University of Toronto Press.
2020  Max D. Woodworth and Agnieszka Joniak-Lüthi. "Introduction to the Special Issue: China's Borderlands in a Time of BRI-Induced Change." Eurasian Geography and Economics.
2019  Max D. Woodworth, "Finding a place for boomtowns in energy geographies." Area (51)2: 307-314.
2019  Max D. Woodworth. "Spaces of the Gigantic: Extraction and Urbanization in China's Energy Frontier" in J. Cons and M. Eilenberg, eds., Frontier Assemblages: The Emergent Politics of Resource Frontiers in Asia (Oxford: Wiley-Blackwell, Antipode Book Series): 155-170.
2018  Max D. Woodworth, "Landscape and the cultural politics of China's anticipatory urbanism," Landscape Research 43(7): 891-905.
2018  Shiuh-Shen Chien and Max D. Woodworth, "China's Urban Speed Machine: The Politics of Speed and Time in a Period of Rapid Urban Growth," International Journal of Urban and Regional Research 42(4): 723-737.
2017  Max D. Woodworth and Jeremy L. Wallace, "Seeing Ghosts: Parsing China's 'Ghost City' Controversy," Urban Geography 38(8): 1270-1281. DOI:10.1080/02723638.2017.1288009.
2017  Max D. Woodworth, "Disposable Ordos: The Making of an Energy Resource Frontier in Ordos, Inner Mongolia," Geoforum 78: 133-140. http://dx.doi.org/10.1016/j.geoforum.2016.04.007
2017  Max D. Woodworth, "Bedrock of modernity: coal and its uses past and present" in Solomon, B.D. and K.E. Calvert, eds., Handbook on the Geographies of Energy (Cheltenham, UK and Northampton, MA: Edward Elgar Publishing Company): 23-37.