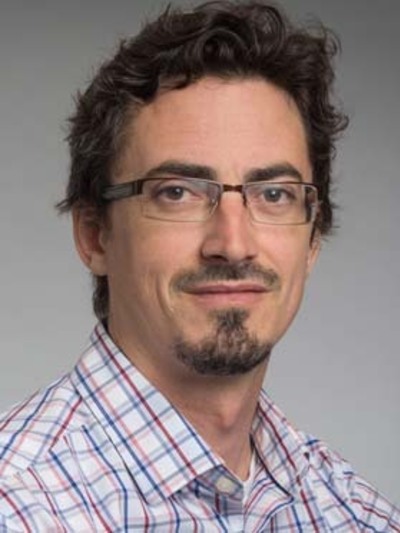 Max Woodworth
Associate Professor
1148 Derby Hall
154 North Oval Mall
Columbus OH 43210
Areas of Expertise
Urban China
Taiwan
Urbanism
City Planning
Energy Resource Geography
Education
Ph.D., 2013 Geography, University of California, Berkeley
M.A., 2007 Asian Studies, University of California , Berkeley
B.S., 1998 Languages and Linguistics, Georgetown University
Current CV:  
Interests:
Urbanization, political economy, critical planning, political ecology, energy geography, infrastructure

Current Research:
China's suburban new-town developments, the Belt and Road Initiative, "ghost cities", infrastructure and ruins

Courses Taught:
GEOG 2100 - Introduction to Human Geography.
INTSTDS 2500 - Introduction to Development Studies.
GEOG 2750 - World Regional Geography.
GEOG 3701 - The Making of the Modern World.
GEOG 5503 - Urban China: Space, Place, and Urban Transformation.

Select Publications:
Max D. Woodworth. Forthcoming. "Ruins, ruination, and fieldwork photography." China Perspectives.
Max D. Woodworth, Yu Zhou, Xuefei Ren, Yining Tan, Jesse Rodenbiker, Ettore Santi. In press. "Researching China during the Covid-19 Pandemic," in Stanley Brunn and Donna Gilbreath (Eds.), Covid-19 and a World of Ad Hoc Geographies. Springer.
Max D. Woodworth. 2020. "Picturing Urban China in Ruin: 'ghost city' photography and speculative urbanization." GeoHumanities 6(2): 233-251.
Max D. Woodworth and Agnieszka Joniak-Lüthi. 2020. "Introduction to the Special Issue: Exploring China's Borderlands in a Time of BRI-Induced Change," Eurasian Geography and Economics 61(1): 1-12.
Max D. Woodworth. 2019. "Spaces of the Gigantic: Extraction and Urbanization in China's Energy Frontier" in J. Cons and M. Eilenberg, eds., Frontier Assemblages: The Emergent Politics of Resource Frontiers in Asia (Oxford: Wiley-Blackwell, Antipode Book Series): 155-170.
Max D. Woodworth. 2019. "Finding a place for boomtowns in energy geographies," Area (51)2: 307-314.
Max D. Woodworth. 2019. "Boomtown in Ruins: Ordos and Ruination," International Institute for Asian Studies, The Newsletter, No. 82: 40.
Max D. Woodworth. 2019. "The Construction State 2.0: New Towns and the Local State in China," Regions eZine, No. 3.
Max D. Woodworth. 2018.  "Landscape and the cultural politics of China's anticipatory urbanism," Landscape Research 43(7): 891-905.
Shiuh-Shen Chien and Max D. Woodworth. 2018. "China's Urban Speed Machine: The Politics of Speed and Time in a Period of Rapid Urban Growth," International Journal of Urban and Regional Research 42(4): 723-737.