October 4, 2019
News Brief from our Chair Darla Munroe
Image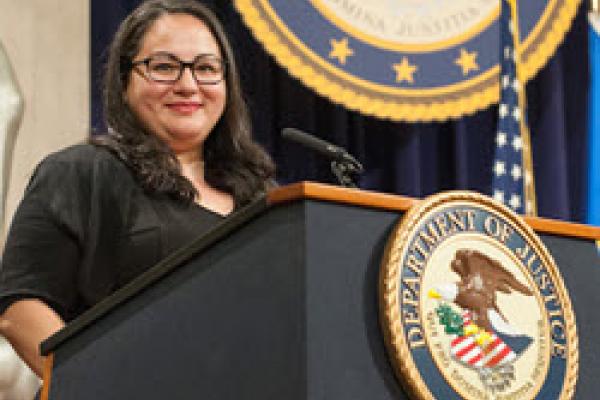 Description
Naomi Adaniya (MA Public Health 2010, MA Geog 2013, Ph.D. Public Health 2016) is a Policy Analyst in the U.S. Department of Justice Criminal Division Fraud Section. Her primary role is to lead the Health Care Fraud Unit's Data Analytics Team.
Student News: 
Jack Csokmay (BS student, GIS) attended the recent Ohio GIS Conference and received the Cliff Lovin Scholarship for $1000.

Claire Mercer (BA student, Geog) was recently awarded a Boren Scholarship. She will spend 11 months in Irbid, Jordan, studying Arabic.

Deondre Smiles (Ph.D. candidate, Geog) gave a remote lecture to geography students at Mayville State University (North Dakota) on September 30th on settler colonialism and themes from his 2018 Geoforum article, "'...to the Grave'—Autopsy, settler structures and indigenous counter-conduct"
Alumni News:
Naomi Adaniya (MA Public Health 2010, MA Geog 2013, Ph.D. Public Health 2016) received the William Oxley Thompson Alumni Award, honoring young alumni who have demonstrated distinctive achievement in a career, civic involvement or both. From the Alumni Association: "Naomi Adaniya's style of public service hinges on helping individuals and communities through a blend of compassion and hard numbers. That has made her an influential young leader in Washington, D.C., as director of the U.S. Department of Justice's Health Care Fraud Data Analytics Team."

Debangana Bose (Ph.D. 2019, Geog) will begin a new position as Lecturer in the Geography Department at Maynooth University, National University of Ireland.
Upcoming Events:
Several students, staff and faculty are traveling to Saginaw, MI, October 10-11, for the annual meeting of the East Lakes Division of the AAG.

Our first colloquium of the academic year will be Friday, October 18, at 3:30 pm in 1080 Derby Hall.
Darla Munroe
Professor and Chair
---