August 21, 2020
News Brief from Our Chair Darla Munroe
Image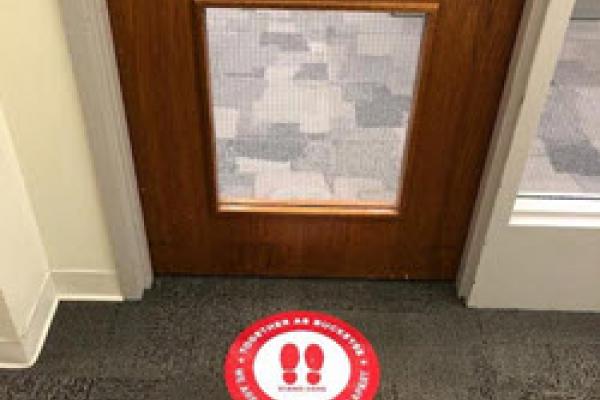 Description
Back to campus! Geography Main Office, Derby 1036.
Faculty News: 
Becky Mansfield is co-Principal Investigator on a new grant from the National Science Foundation: The Generic Herbicide Industry: A Global Production Network Analysis. Marion Warner (SUNY Buffalo) is the Principal Investigator.

Elisabeth Root has been promoted to the rank of Professor effective June 3. She also received a Mid-Career Faculty Excellence Award recognizing outstanding performance in research, teaching and service.
Staff News: 
James DeGrand (Researcher and Lecturer, Assistant State Climatologist) was featured in the Sustainability Institute's recent newsletter, showcasing the State Climate Office's research on urban heat islands in Columbus.
Alumni News: 
Jordan Pino (PhD ASP, 2019) recently accepted a position as a senior data scientist at Baltimore Gas & Electric (BG&E) within the smart grid and innovation sector. He will be developing machine learning storm-impact and system performance models in order to enhance BG&E's infrastructure and hardening efforts.

In July, Calvin Tribby (PhD Geog, 2016) joined the Department of Geography at the University of Hong Kong as an Assistant Professor.  He joins the department after a post doctoral fellowship at National Cancer Institute, National Institutes of Health, earning a MPH from Columbia University along the way.
Upcoming Events: 
Classes begin Tuesday, August 25th.
Geography Blog: 
Geography PhD Candidate Sohyun Park recently returned from Seoul, South Korea, where she traveled to collect field data for her dissertation. She reflected on conducting interviews during a COVID-19 pandemic in this week's blog post.
[Resending because link was missing last issue].
Darla Munroe
Professor and Chair
---