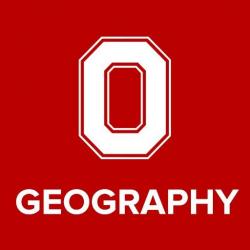 This is my final edition of Departmental news. It has been a privilege to serve as chair. I will be moving to University Hall on Monday, but I hope to continue to hear from you as studies and advancement continue. I am so very proud of the many terrific accomplishments of the Department of Geography.
Best of luck to our students, especially graduate students currently conducting summer research. I can tell you that these will be looked back upon as some of the best moments of your career. You have the time and energy to do great things!

I look forward to working with Darla Munroe as she steps into the chair.
Sincere thanks for all the great work to our terrific staff: Diane Carducci, Caitlin Naber, Suzanne Mikos, Jim DeGrand, Jens Blegvad, and our great advisers Nancy Coscia and Jocelyn Nevel.