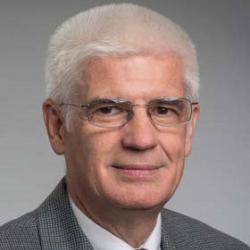 We have a lot of extremely topical and timely activity by our faculty this week: well done to all!
Elisabeth Root made presentations on behalf of her disciplines/colleges to the leadership team of the Office of Academic Affairs, and then, to the Academic and Student Life Committee of the Board of Trustees. I am reliably informed that this was very well received.
Mat Coleman was on the radio show All Sides with Ann Fisher this week (Tuesday Jan. 31). His expertise in the current context is exceptionally valuable.
Kenneth Madsen (Associate Professor, Newark) was quoted in the LA Times in an article by Ann M. Simmons
Kenneth is an expert on the borderlands and is currently enjoying his sabbatical at Tohono O'odham Community College, and The University of Arizona, School of Geography & Development.
Max Woodworth has had a paper accepted in Urban Geography (with second author Jeremy Wallace, Cornell) titled "Seeing Ghosts: Parsing China's 'Ghost City' Controversy." He will also be presenting the findings in that paper for an invited lecture at the Ohio State Institute for Chinese Studies TODAY [Friday 3rd] at 4-5:30pm in 115 Mendenhall Lab.
Seung-Ook Lee (PhD 2013), who is an Assistant Professor in the School of Humanities & Social Sciences at The Korea Advanced Institute of Science & Technology (aka KAIST) just received the annual teaching award granted each year to one faculty member in the School of Humanities & Social Sciences. This is the third year in a row that Seung-Ook has won the teaching award (2015, 2016, 2017)! Seung-Ook's adviser was Joel Wainwright who is justifiably proud of this accomplishment.
We have made great progress also in our efforts to recruit a new colleague in Social Geography and I hope to have some news to report on this soon. Additionally, we are now in the midst of interviewing for our climate/meteorology Robert Max Thomas Professorship.
On space: we are moving ahead on a series of related moves to reorganize graduate and undergraduate collaborative work space in the basement of Derby. Several departmental staff members held a planning meeting on this issue late last week. Progress is being made!