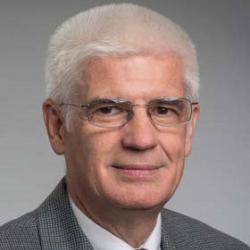 Harvey Miller has been appointed chair of the Mapping Sciences Committee of the National Academies of Sciences, Engineering, and Medicine. The committee organizes and oversees National Research Council studies that provide independent advice to society and to government at all levels, on geospatial science, technology and policy. This is a very high profile group:
Harvey J. Miller, Chair, Ohio State University
Daniel G. Brown, University of Michigan
A. Stewart Fotheringham, Arizona State University
Henry Lin, Pennsylvania State University
Mark E. Reichardt, Open GIS Consortium, Inc.
Kathleen Stewart, University of Maryland
Kristin M. Tolle, Microsoft Research
Grady H. Tuell, 3D Ideas
Martha McCart Wells, Spatial Focus, Inc.
Thanks to Harvey for this important service.
Morton O'Kelly has been appointed to the Standing Committee on Aviation Economics and Forecasting of the Transportation Research Board (TRB). TRB is one of seven program units of the National Academies of Sciences, Engineering, and Medicine.
Atmospheric Sciences undergraduate student Matthew Campbell has officially published his first lead-authored manuscript in the American Meteorological Society's "Weather and Forecasting" journal. It was released yesterday in the April 2017 issue of this journal.
Campbell, M. A., A. E. Cohen, M. C. Coniglio, A. R. Dean, S. F. Corfidi, S. J. Corfidi, and C. M. Mead, 2017: "Structure and motion of severe-wind-producing mesoscale convective systems and derechos in relation to the mean wind." Wea. Forecasting, 32, 423–439, doi: 10.1175/WAF-D-16-0060.1.
Matt has received Kudos for this fine achievement from one of his mentors, Ariel Cohen. Ariel completed an undergraduate degree here in 2006, and then went on to great things at the University of Oklahoma. He received a PhD and is now a meteorologist at the NOAA/NWS/NCEP/Storm Prediction Center, and an Adjunct Assistant Professor, at the University of Oklahoma, School of Meteorology.
Kevin Cox has been in Durban South Africa where he met up with a former graduate student of this Department, Michael Sutcliffe. Mike got his PhD from this Department in 1985. He is former city manager of the city of Durban, South Africa's third largest city in the country. He was recipient of the AAG 2007 Anderson medal for Applied Geography and the Gilbert F. White Distinguished Public Service Honors Award.
Mike now runs CITY INSIGHT which consults with many cities, the national government in South Africa on local government issues and they have also developed an electronic atlas for South Africa. Their international work includes countries and cities across Africa, Palestine, India and a number of international organizations like the Commonwealth Local Government Ministers Forum.