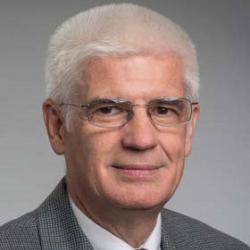 Darla Munroe has just published Effects of Land Use in Oxford Bibliographies. This interesting format presents bibliographic references under a series of related topics and themes: it should be a useful resource for students and others. The material is here: DOI: 10.1093/OBO/97801993634450084
Xiang Chen (PhD, 2014; Morton O'Kelly adviser) has a new publication in Applied Geography. This paper discusses food access inequity by mode of transportation in Columbus. It also mentions recent endeavors of the city in improving 'bikeability' (i.e., the CoGo Bike Share). CURA is acknowledged for support of data collection. Peter is currently an Assistant Professor in the Department of Emergency Management at Arkansas Tech University.
In more news from recent graduates, I am pleased to relay that Nick Crane (PhD, 2014; Mat Coleman adviser) is now the Political Geography section editor at Geography Compass. Nick is currently an Assistant Professor in the Department of Geography at the University of Wyoming.
With the opening of the Sharpe Innovation Commons this week, you all should note the tremendous refresh we have been able to give our facilities. These spaces include a group workspace for Steven Quiring and colleagues (DB 0100), a refitted graduate computer room (DB 0160), and a whole series of brand new desks and offices for graduate students (DB 1131, 1145, 1155) and post doc visitors (DB 1178). Enjoy! Next up, we are preparing more spaces for additional faculty: we are advertising for two new posts. Caitlin Naber is now on a first name basis with all our suppliers, and of course the good folks at lock and key.
Thanks again to Diane Carducci and Jens Blegvad for the excellent planning that made this week's opening a big success.