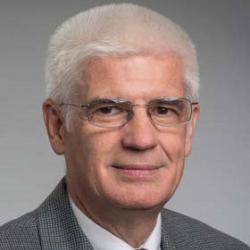 We are delighted to report that Dan D'Amico has successfully defended his PhD dissertation entitled: "Dissolved oxygen in the oceans: An examination of the Late Ordovician and near future using an earth system climate model."
Dan's committee included an external member Michael Melchin, from St. Francis Xavier University, departmental members Ellen Mosley-Thompson and Bryan Mark and, graduate school representative Douglas Danforth. Dan's adviser is Alvaro Montenegro. Dan will be joining the Department as a Post Doc with duties in Steven Quiring's research area and in teaching climatology. Well done!
Congratulations to the following undergraduates who graduated at SU 2017 Commencement:
Geography

Air Transportation

Tyler Blumenschein

Paul Abou Ezzi

Melina Gaines

Seung Woo Han

Benedict Miralia

Wilson Kirk

John Wiggins

Connor Niles

Tariq Babieh

Brian Puharich

Jun Seok Song

Jeremy Spoonemore

Colin Taranovich

Briston Brocker
Welcome to new students.
Next Monday we kick off another year with the traditional Meet and Greet. See you then.