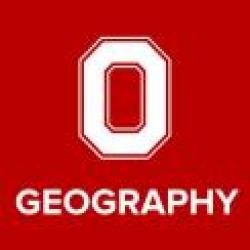 Well, two weeks have flown by already.
The July print version of National Geographic has a piece on the work Alvaro Montenegro has completed in PNAS on Polynesia.
Becky Mansfield is attending the Annual Meeting of the Society for Social Studies of Science (4S). Ariel Rawson is also attending and presenting. Becky who is presenting a paper, organized three sessions on the following: Plasticity, Postgenomics, and the Politics of Possibility: Critical Reflections on the Environmental Turn in the Life Sciences With Maurizio Meloni (Sheffield, UK) and Martine Lappé (Columbia University).
Let me take a moment to focus attention on our friends in CURA. Check out the great work Harvey Miller has been leading to get an interactive mapping system for the Columbus Area up and running. Yongha Park has joined CURA as a post doc and is working with Jerry Mount and others on their interactive project: CURIO, an information observatory for Columbus.
The college has just announced the names of the newest Arts and Sciences Distinguished Professors.
They join current members, including our own Dan Sui who is a member of this distinguished group.
Enjoy the break for Labor Day.