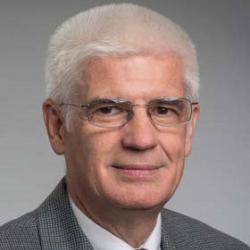 Lots of exciting developments this week:
Deondre Smiles (Kendra McSweeney, adviser) was elected Secretary of the Board of the AAG's Indigenous Peoples Specialty Group. Great to see this!
As mentioned last week, Ariel Rawson (Becky Mansfield, adviser) presented a paper at the Society for Social Studies of Science (4S) conference in Boston entitled: "Microbiota-gut-brain axis and Dysbiotic Life: Racialization of Becoming Self in Becoming Other."
The State Climatologist Office of Ohio (SCOO) was recently in the press: Bryan Mark and others have been discussing climate change with various stakeholders. The link below is to their shared appearance/interview on the Ohio Farm Bureau radio show, "Town Hall Ohio," and Bryan was also on a panel this week at the (televised) Columbus Metropolitan club to talk about "What Changes if Climate Changes?"
Including coverage in the Columbus Dispatch
On behalf of the Connect and Collaborate Program Stewardship Partners, I wanted to inform you that the 2017-18 grants program supporting engaged teaching, research and service activities has been announced. The maximum grant award is $70,000. We have had previous success with this program.
The East Lakes Division of the AAG will be hosting an annual meeting on October 12-13 at Eastern Michigan University. Information on the meeting including call for abstracts, registration, field trips, and the various student
We are preparing a list of faculty editorial board activity, and the impressive results are posted on our web site. Here is a link and please help us to keep this up to date.
In Memoriam
We are saddened by news of the passing of Anne Buttimer, former head of the Geography Department at University College Dublin. Our own Gerry Mills (PhD, 1989; John Arnfield, adviser) is currently department head at UCD, and Gerry has some well-chosen words in the Irish Times.
My own time at UCD (BA '76) did not overlap with Professor Buttimer, but I am keenly aware of her influence and intellectual contributions. MOK