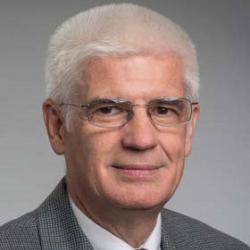 Max Woodworth is in Kandersteg, Switzerland, today (Friday) and tomorrow for a workshop which he co-organized with Dr. Agnieszka Joniak-Lüthi of the University of Bern. The conference is titled "On Edge: China's Frontiers in a Time of Change" and was funded through the Swiss National Science Foundation.
The Center for Latin American Studies will host the 16th annual Ohio Latin Americanist Conference at The Ohio State University Columbus campus. All Latin Americanist and Latinx Studies scholars, educators, and students from institutions of higher education in Ohio and surrounding states are invited to attend this annual meeting. This year's conference will emphasize the importance of hemispheric connections and transdisciplinary perspectives. Joel Wainwright is the keynote speaker.
Details about the upcoming conference are here: OLAC 2017: Hemispheric Connections, Transdisciplinary Perspectives, October 20-21.
Joel Wainwright and his team received news of an InFACT Linkage and Leverage Grant. The team, working on Belize, now includes a dozen people. Eight are included on this particular grant. Included are: Henry Peller, a PhD student in SENR (and who has taken a few courses in Geography over the years); also Shiguo Jiang, (PhD, 2012; Desheng Liu Adviser), now an assistant professor at SUNY Albany.
An opportunity worth reminding everyone about: please be aware that there are some programs to support costs of continuous enrollment, and to provide matching fee waivers for competitive external awards. These are not easy to get and require a lot of careful work well in advance of the deadline. Please contact Caitlin Naber or me for further information.