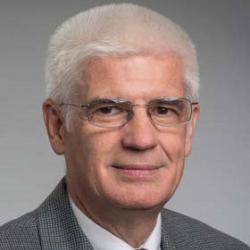 International News, Research, and Travels
Darla Munroe is in Maresias, Brazil for the third annual meeting of the Belmont Forum funded project "Land Use and Food Security: The Telecoupling Challenge." Darla is on the External Advisory Board for this project, which is a collaboration among scholars from Brazil, China, US and UK.
Bryan Mark just completed a week of fieldwork in Chile with former PhD student and postdoc Alfonso Fernandez (PhD 2014, Postdoc 2015). Bryan was invited to University of Concepcion as featured speaker at a workshop on climate change and water in the mountains, and then investigated weather stations installed last March up in the Rio Cipreses National Reserve.
Something different this week, and hope you find it fun and interesting! Ola Ahlqvist took an amazing photo on his travels and it has been selected for the 2017 international photography exhibition. There were almost 500 photos narrowed down to 40 and those are now on the OIA 2017 International Photography Exhibition Facebook album. Here is Olas contribution,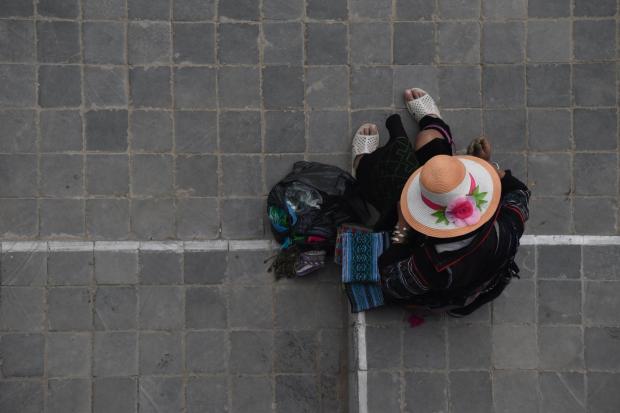 "Hmong Woman"
Location: Sapa, North Vietnam – May, 2017 Photographer: Ola Ahlqvist
Home Country: United States
University Affiliation: Faculty
Category: People

In the artist's own words: "The woman in the picture is a member of the indigenous hill tribes of northern Vietnam. When they are not taking care of their farm and family they walk into the town to sell their handicraft to tourists. Their ability to have this extra income and contact with visitors, some of them who learn English also offer guided tours, enhances their status in the village."
A quick scan suggests that Sam Kay has an entry there too – there may be more Geography connections.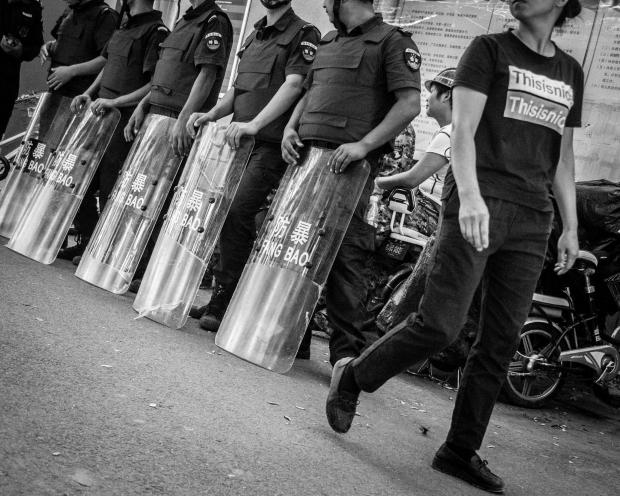 "This Is Nice"
Location: Shique Hutong, Beijing, China – September, 2017
Photographer: Sam Kay
Home Country: United States
University Affiliation: Graduate Student
Category: Politics

In the artist's own words: "Beijing is in the throes of a campaign to "improve" its ancient hutongs by cracking down against the unauthorized doorways and windows through which many small working-class and migrant-owned businesses operate. Working alley by alley, local administrators mark these "illegal" openings with large red and yellow stickers. Several days later a crew of helmeted construction workers and security personnel work their way down the street methodically breaking windows and storefronts and quickly filling in the holes with bricks."

Anyone can cast a vote by liking their favorites. Let's crowd source this one; all the photos are terrific!
The photo with the most likes in each category on Sunday, November 12 at midnight EST will be named the People's Choice Award winners.
Coming Events
Well in advance of the event, and you will be hearing more about this, I want to give a shout out to our friends at the Research Commons (Library): GIS Day at Ohio State is an annual event for students, staff, faculty, and visitors to learn about the power of geospatial analysis and visualization. This year's program features a "Lightning Lecture Lunch" with 10-minute talks on a wide variety of topics related to Geographic Information Systems (GIS). Speakers include faculty, staff, students, and representatives of government and industry groups. Refreshments will be provided. After the talks, exhibitors will be available for a GIS information fair from 1:00pm to 3:00pm. GIS professionals from across campus and beyond will be available to speak with students about GIS resources and careers and the application of geographic technology in real-world scenarios. GIS Day is made possible by a partnership of CURA, the University Libraries, and the Enterprise GIS Initiative at Ohio State. Join this program on Wednesday, November 15, 10am-4pm in the Research Commons (3rd floor, 18th Avenue Library).
For questions about GIS Day, please contact us at researchcommons@osu.edu.