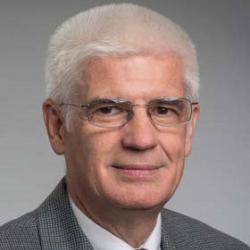 Bonnie Bounds passed the oral portion of her doctoral qualifying exam this week, and is now admitted to Ph.D. candidacy. Her committee consisted of Nancy Ettlinger, Darla Munroe, Linda Lobao (SENR, Rural Sociology), and Ed Malecki as chair. Bonnie's dissertation proposal is titled "Distress and Success in Small Places: Prosperity, Gendered Educational Attainment, and Skilled Occupations in the Nonmetropolitan US."
Congratulations, Bonnie!
Great news from our former HR Officer – Juliana Hardymon CPA, has accepted a position as Finance Director for the United Way here in Columbus. Juliana will be leaving OSU after many years, including a stint for us here in Geography, and more recently in the Office of Student Life. We wish her well and look forward to updates on her career. Her e-mail for a while longer is (.7).
Alumni in Focus
A nice story about Ying Song's research here from the University of Minnesota. Ying is now an Assistant Professor there. Ying received her PhD here in 2015 working with Harvey Miller.
Zack Paganini (MA 2017, Mat Coleman adviser) is following up work he did here as an M.A. student, now as a PhD student at CUNY. His MA Thesis was entitled: "Using Ethnography to Investigate Intersections of Race and Resilience in the Case of the National Flood Insurance Program in Canarsie, Brooklyn." His recent work is cited in the New York Times, which is doing a large feature on this issue in NYC.
Steven Banks (PhD '91, adviser, Emilio Casetti). Steve's doctoral dissertation was on "Natural Resource Booms And Third World Development: Assessing The Subsectoral Impacts of The Nigerian Petroleum Boom on Agricultural Export Performance." Steve also completed an MA with Dr. Casetti in 1986. He had strong connections to economics and geography.
Steve is in the news: Los Angeles County Economic Development Corporation has hired him as their economic forecaster. At this nonprofit organization, Steve's language and forecasting skills will be put to good use!
Several of our graduates from the 80s and 90s are reaching important milestones in their careers. I have received word that Milford Green (PhD '80, adviser Keith Semple) is planning retirement from the University of Western Ontario where he has spent a good portion of his career. Milford has collaborated throughout his career with Matt Sagers who was featured here last week. Milford also received an MA from OSU in 1977 working with S.E. Brown on "An Examination of Appalachian Ohio Hospital Locations." Interestingly, Milford also received a BA from Geography, which I was pleased to learn from an e-mail from him!
In case any might be interested, the Departmental Web Site has lists of the past graduate alumni and their degree and adviser. For those of us who have been here a while it is a real trip down memory lane.