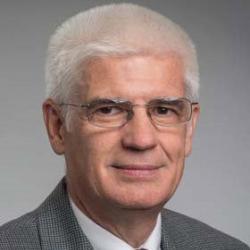 Lots of news to catch up on this week.
The department, with outstanding input from Mat Coleman and Suzanne Mikos, recently made a number of awards to undergrads.
First, there is the 2017-2018 Fenburr award, which recognizes outstanding Women and Under-Represented Groups in Geography:

Emily Lill
Madison Taylor
Tevian Whitehurst
Also, we have the 2017-2018 Sharpe award, which recognizes outstanding Geography Majors from Ohio:
Mason Estep
Kelli Grice
Eric Hegedus
Bryan Troyer
Further details on the exceptional accomplishments of these students at our May Awards ceremony.
Ariel Rawson and her adviser Becky Mansfield, report a new paper just published:
Rawson, Ariel and Mansfield, Becky. Producing juridical knowledge: "Rights of Nature" or the naturalization of rights? Environment and Planning E: Nature and Space.
Max Woodworth is in Washington DC for the annual meeting of the Association for Asian Studies. He is organizing a panel session at the conference titled "Speed and temporality in Asian urban development" and will deliver a paper titled "Speed, time, and ruin in images of China's 'ghost cities.'"
Max will host Dr. Gökçe Günel (University of Arizona) for a public lecture Monday (March 26) from 4-6pm in Derby 1080 as part of his work with the Humanities Institute Cultures of the Anthropocene working group. Dr. Günel's talk is titled "Spaceship in the Desert: Energy, climate change and urban design in Abu Dhabi."
Maeve Scully (undergraduate, adviser, Darla Munroe) was selected as a Finalist in the 38th Annual College & High School Photography Contest. We received word of this from the sponsors, Serbin Communications.
Christopher Carver attended the Severe Weather Symposium last week. Christopher is an OSU Alumnus! (Geography – Urban and Regional, 1999). He is the PSAP Operations Director of the National Emergency Number Association (NENA). PSAP stands for "public safety answering point." He is interested in exploring ways to collaborate around modeling storm impacts that are of interest to his organization (emergency response-related). The mission of the PSAP Operations Committee of the National Emergency Number Association (NENA) is to provide operational guidance and support in various forms to the nation's public safety answering points, emergency response centers, and aligned organizations (i.e., emergency management/emergency response).