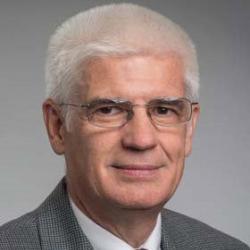 Ning Zhang has been awarded a Presidential Fellowship. This fellowship recognizes outstanding scholarship and research ability and provides recipients the opportunity to devote full time to their dissertation research. Ning's adviser is Steven Quiring. Sincere congratulations!
Megan Jones passed her M.S. thesis defense in Atmospheric Science this Thursday. Megan's topic was "Sixty years of widespread warming in the mid and high latitudes of the Southern Hemisphere". Committee members were Jay Hobgood, Alvaro Montenegro, and David Bromwich. Megan will be staying on this summer writing up her research for publication.
Rachel Beery, advised by Elisabeth Root, won in the Sustainability Competition under Sustainable Behavior in the 2018 Denman Undergraduate Research Forum. Congratulations and well done.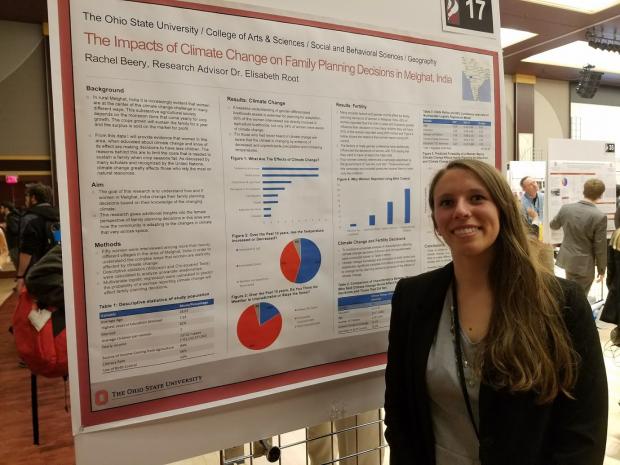 At the recent AAG, I had the pleasure of meeting many of our alums: Mike Niedzielski (University of North Dakota, currently on sabbatical in Warsaw), Eric Boschman (University of Denver), Libby Wentz (Dean, ASU), Darlene Wilcox (Oxford Mississippi, USDA), Jay Sandhu (Senior Research Scientist, ESRI), Peter Xiang Chen (Arkansas Tech), as well as many senior colleagues, and friends of the department, including David Cowan. It was also great to see Bae-Gyoon Park (Seoul National University, South Korea), Hyun Kim (UT Knoxville), and Kamyoung Kim (Kyungpook National University, Daegu, South Korea), Tim Matisziw (University of Missouri) and Changjoo Kim (University of Cincinnati). All of our Alumni and their Advisers are listed on our web site.
Alumni News
Hongxing Liu (PhD, 1999, advised by Morton O'Kelly and working closely with colleagues at Byrd) is currently Department Head and Professor, Department of Geography & Geographic Information Science Director, Center for Geospatial Information & Environmental Sensor Networks (GIESN) at the University of Cincinnati. Hongxing has accepted a position from the University of Alabama. UA provided a computer lab, a wet lab, and funding for his team. UA is going to establish a Remote Sensing Center and promote the remote sensing of water resources, which matches Hongxing's current research interest. We wish him all the very best, and send thanks for sharing this great news.