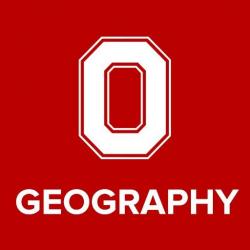 We are pleased to report that Rohit Mukherjee passed his PhD candidacy exam this week. His committee members are Alvaro Montenegro, Rongjun Qin (Civil, Environmental, and Geodetic Engineering), Srinivasan Parthasarathy (Computer Science and Engineering), and Desheng Liu (advisor).
Today is our first speaker of the year at 3:30 pm, Dr. Abdi Samatar of the University of Minnesota, kicking off this year's series on Global Africa.
And tomorrow, Saturday, is our departmental picnic beginning at noon at High Banks. Hope to see many of you there!