March 4, 2022
News Brief From Our Chair, Darla Munroe
Image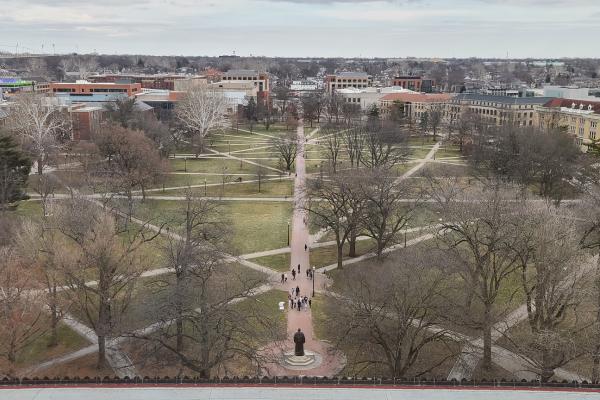 Description
Faculty News: 
Becky Mansfield has a new paper in Antipode - Particulate matters: Trump EPA deregulatory science, fossil fuels, and racist regimes of breathing
Student News: 
Jian Wang (PhD candidate, Geog) and Desheng Liu recently published their study titled "Decreasing rainfall frequency contributes to earlier leaf onset in northern ecosystems" in the journal Nature Climate Change. Their research showed that spring has arrived earlier in the northern hemisphere due to the the decline in rainy days over the years. More details here
Alumni News: 
Sam Kay (Ph.D. Geography, 2020) was awarded this year's CAPE Scholar-Activist award for his project titled "The Housing Spectrum, Temperature Extremes, and the Costs of Survival: A Needs Assessment for Unhoused Neighbors and Low-Income Renters." This award is for CAPE members who are engaged in projects of scholar activism, recipients receive a cash prize to further their research. 

Eyako Heh, who graduated in 2021 with a B.S in political science and a minor in geography, shared his experience at OSU in this student spotlight. He mentions how programs within the Geography Department and his professor Joel Wainwright helped him decide his career path of becoming a research professor.
News from the Geography Librarian: 
Our Geography librarian, Danny Dotson, put together a guide on the Ukraine with books, videos, articles, news sources, theses, and maps.
Upcoming Events:
Our speaker today at 3:30 pm is Lesley-Ann Dupigny-Giroux, Exploring Climate Change through the Lenses of Vulnerability and Inclusion.

Our next speaker is Friday, April 1 at 3:30 pm, LaToya Eaves, "…but not under conditions of our own choosing": Black livingness as method in geography. This talk will be hybrid - in person in 1080 Derby Hall, and also with an online option for those who wish to Zoom in.
Darla Munroe
Professor and Chair
---