March 12, 2021
News Brief from Our Chair, Darla Munroe.
Image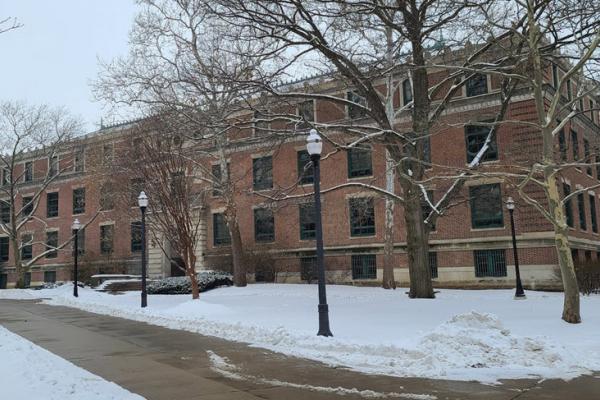 Description
Faculty News:
Mat Coleman was interviewed about 'Teaching Race While White' for the Woke Pedagogies: An Arts and Sciences Approach to Excellence in Teaching podcast.

Kenneth Madsen (OSU Newark) recently published an article on the Roman god of borders entitled "Terminus Unleashed: Divine Antecedents of Contemporary Borders" in the Journal of Borderlands Studies. The article is a research/creative work that incorporates an ode reflecting on Terminus's legacy in the context of recent border barrier construction. Tuesday, February 23 was the Roman festival of the Terminalia.

Elisabeth Root has received a 2021 Community Engaged Scholar Award for her work with state and local public health partners on initiatives ranging from infant mortality, to the opioid crisis, to COVID-19. 
Student News:
Rachel Brunot (BA, Geog, graduating 2021) will give a paper entitled, "The cultural politics of Garifuna heritage: The case of Sandy Beach, Hopkins, Belize", based on her senior honors thesis, at the 8th International Garifuna Conference. Rachel's research is supervised by Joel Wainwright. Her paper is coauthored with Joel and with Garifuna leader Cynthia Ellis (Belize).
Upcoming Events:
Our next two colloquium speakers are facutly from our very own department!

Becky Mansfield, Deregulatory science: Fossil fuels and chemical risk analysis in Trump's EPA on March 19th. 3:30 - 5 pm.

Morton O'Kelly, Airlines on the edge, on March 26th. 3:30 - 5 pm.
 
Darla Munroe
Professor and Chair
---