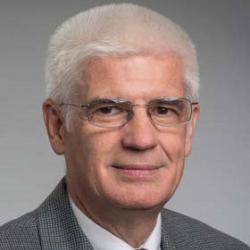 A great week for national and international impact.
Harvey Miller has had a busy week in England. As well as lectures at CASA (University College London), and Leicester, he delivered a public lecture on methods in data, at the University of Warwick
Here is here some more information on events at the Centre for Interdisciplinary Methodologies at the University of Warwick.
Harvey has also been invited by the Spatial Analysis and Modeling Specialty Group of the AAG to present the SAM Plenary Talk at the next AAG in New Orleans. This event will coincide with the 50th anniversary of Geographical Analysis, and this too will be marked by some special sessions.
Harvey also provided some much-appreciated service to the recent Hackathon: the folks from Teradata sent us a very nice note of thanks; for more on Teradata see Analytic Data Platforms | Applications | Services
A recent article in the Washington Post on the topic of enforcement of immigration law has been published by three of our colleagues - Inés Valdez (Political Science), Mat Coleman (Geography), and Amna Akbar (Moritz College of Law):
This article is a 'public outreach' companion to an article that also just came out in Citizenship Studies, entitled 'Missing in action: practice, paralegality, and the nature of immigration enforcement.'
This Saturday (11th) Joel Wainwright will lead a discussion on Climate Leviathan, moderated by Arun Saldanha. The event is organized by the Interdisciplinary Center for the Study of Global Change, and is co-sponsored by the Department of Geography, Environment & Society at the University of Minnesota.
Xun (Jerry) Zou passed her combined MS. thesis defense/Ph.D. qualifying exam in Atmospheric Science this morning. The committee consisted of Jay Hobgood, Alvaro Montenegro (co-advisor), Ellen Mosley-Thompson, and David Bromwich (co-advisor). Jerry's thesis topic was "The Prominent West Antarctic Surface Melt Event of January 2016: Investigation of the Dominant Physical Mechanisms." Jerry is continuing for the Ph.D. here in our department.