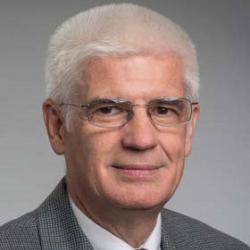 A great week with many diverse achievements!
Current graduate student Jinhyung Lee and Harvey Miller have had their paper come out (in near record time!) in Applied Geography. The paper is entitled: "Measuring the impacts of new public transit services on space-time accessibility: An analysis of transit system redesign and new bus rapid transit in Columbus, Ohio, USA."
In addition, Harvey Miller has been invited to serve on the editorial boards of the Annals and also Applied Geography.
Deondre Smiles (Kendra McSweeney adviser) has had a paper accepted in Geoforum: it is on an interesting topic! The article, entitled
"'..to the grave...'--Autopsy, settler structures, and indigenous counter-conduct"
is based in part on Deondre's Master's thesis completed at the University of Minnesota Duluth. The article focuses on the attempted autopsies of two Anishinaabe/Ojibwe tribal members in early 2015 in northeastern Minnesota, and the contestation this sparked between Anishinaabe community members and institutions of the settler colonial state of Minnesota. Deondre has offered to forward the paper to anyone who may be interested.
Matthew Schneider, double major in Geography and History, won the Undergraduate Research Paper Competition at last week's Dimensions of Political Ecology (DOPE) conference at the University of Kentucky. Becky Mansfield co-advises Matt with Dodie McDow from History. Matt's paper, based on the thesis he is currently writing, was "Elephant Sovereignty? Transboundary Governance in the Okavango-Zambezi Basin."
As reported in College News, our colleague Jay Hobgood has been in the news explaining two aspects of Ohio weather:
"So, yeah, Tuesday was spring. Now, it's winter again. Weather guys explain why," Cincinnati Enquirer, Feb. 21
"Lake Erie tsunamis caused by extreme weather, not earthquakes," The Columbus Dispatch, Feb. 24
Stavros Constantinou has had a paper coauthored with Milton Harvey and Karen Larwin appear on the web page of the Journal of Methods and Measurement in the Social Sciences
The article is entitled: "Development and Validation of an Adult Greek-American Identity Scale."
First year Ph.D. student Jialin Li has received a Student Travel Award from the Spatial Analysis and Modeling (SAM) Specialty Group of the AAG. This $250 award will support Jialin's trip to this year's AAG Annual Meeting in New Orleans in April.