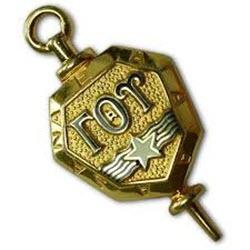 On Wednesday, April 17th we welcomed 20 new members into the Gamma Theta Upsilon International Honor Society for Geography.
Pictured left to right:
Front Row: Tianrun Jiang, Patrick Cleary, Henry Lent.
Back Row: Elizabeth Lundberg, Xiaoran Wang, Ruiyu Tan.
Not Pictured:
Laurel Bayless, Seth Bell, Kendall Brooks, John Bumgardner, Casey Carter, Stephanie Crisco, Mackenzie Gilliland, Elan Kodish, Patrick McMahon, Claire Mercer, Isabella Niemeyer, Daniel Riffe, Jackson Shiffert, and Joelle Zuberi.
Faculty Darla Munroe, Alvaro Montenegro, Kendra McSweeney, Madhumita Dutta and Desheng Liu were also present.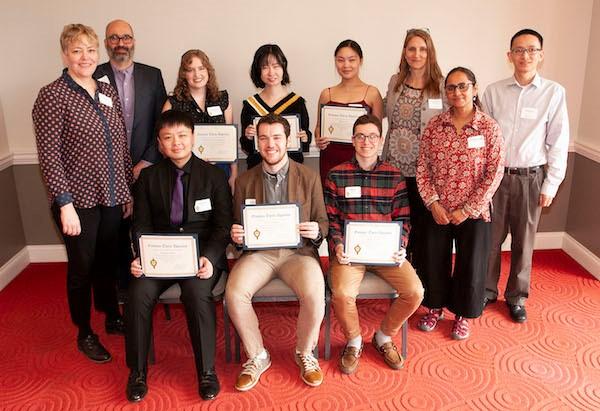 Faculty News:
Kendra McSweeney and Darla Munroe are attending the 4th Open Science Meeting of the Global Land Programme in Bern, Switzerland. Kendra is giving a keynote address, "How global drug policies, transnational criminal networks, and tax regimes determine land change trajectories in Central America."
Student News:
Mitchell Lazarow (BS student, Atmospheric Science Program) and Deondre Smiles (PhD candidate, Geography) have been selected to be a part of Ohio State's Sesquicentennial Student Scholar Leadership Program. Part of the University's 150th-anniversary celebrations, the program awards scholarships and provides leadership development opportunities to 150 students, selected from across the University, and consisting of undergraduate and graduate students, including students from OSU's regional campuses. Sesquicentennial Scholars also serve as ambassadors for the University as it celebrates its 150th anniversary. Smiles and Lazarow are among 33 students from the College of Arts and Sciences who were selected to become Sesquicentennial Scholars.
Alumni News:
Tim Hawthorne (PhD Geography, 2010) was recently promoted to Associate Professor of GIS with tenure at University of Central Florida. He also won the UCF "Reach for the Stars" award as one of the top three junior faculty researchers across the university.
Upcoming Events:
Geography Department Awards and Graduation Reception.
Friday, May 3, 2019, from 4:30-6:30 pm in the Main Dining Room, Faculty Club.
Darla Munroe
Professor and Interim Chair