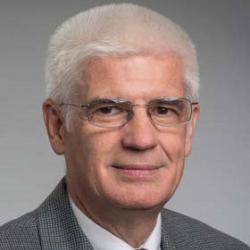 I am pleased to note the publication of a third paper from the dissertation of Ying Song (PhD 2015; Harvey Miller adviser). It is entitled: "Green accessibility: Estimating the environmental costs of network-time prisms for sustainable transportation planning" and appears in Journal of Transport Geography.
This week has seen a lot of publicity for the work on power outages in Florida by Steven Quiring's team. We are also pleased that Steve kicks off our newly imagined Climate Change Talk Series, with a presentation today (Friday) at 3:30 in Derby 1080. The title of the talk is: "Drought & Land-Atmosphere Interactions in a Changing Climate." Thanks to the speakers committee (Joel Wainwright, Chair) for setting this in motion.
We are moving ever closer to posting two ads for new Assistant Professorships in GIS: one post has an emphasis on data from sensors, and the other focuses on geo-spatial data analysis. The search committees have been named and both ads will be posted on our web site and in other prominent locations as soon as we receive the final go ahead.
Please make special note of our plans for Monday September 25th when we will officially kick off the new Sharpe Collaborative Space for Undergraduates. Diane Carducci has lots of great ideas for making this a success and we will be sending updates on these plans in the coming days. Please participate!
That same morning (Sept 25th), note that the department is delighted to host a visit from P Sainath. A journalist, "he is known for decades of committed and systematic reporting from India's rural hinterland, agrarian crisis and land conflicts; India's move towards corporate-led, chemical intensive industrialized agriculture and the damage it has caused to the agrarian economy." Please contact Madhu Dutta for further information)
Please do continue to send me news of your notable work! I am happy to report it.