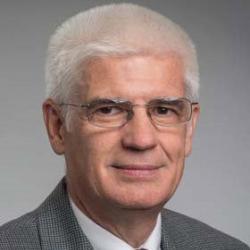 Greetings from New Orleans @ the AAG.
Ganesha Chandrasa successfully defended his MS thesis last week. Ganesha's thesis title is "Evaluation of Regional Climate Model Simulated Rainfall over Indonesia and its Application for Downscaling Future Climate Projections ", and his committee consisted of Bryan Mark, Steven Quiring and Alvaro Montegenro.
Becky Mansfield has a chapter in the newly published, 3-volume SAGE Handbook of Nature, edited by Terry Marsden. Her chapter is in the section on "Natural and Socio-natural vulnerabilities," and the chapter is "A new biopolitics of environmental health: permeable bodies and the Anthropocene."
Austin Kocher (OSU Geography Ph.D. 2017) will be teaching in the Criminology and Criminal Justice Department at the University of Michigan-Dearborn this fall. Austin also has a short online piece on the current crisis around the immigration courts.
Sandra (Sandy) Lackmann, an IS major working with Kendra McSweeney was just awarded a $12,000 Undergraduate Research Scholarship from Arts and Sciences. Her project is titled, "Advocacy or Abuse? The role of U.S. immigration law in the lives of asylum-seeking Central American women." She will be pairing research with an internship with the legal team at Ayuda in its Virginia office in Falls Church.
Patrick Cleary, working with Joel Wainwright has been recognized by the Arts and Sciences Honors Committee has considered your proposal for an Undergraduate Research Scholarship/ International Research Grant and awarded him a $8000 Undergraduate Research Scholarship and a $4000 International Research Grant in recognition of his excellent research proposal.