January 15, 2021
News Brief from Our Chair, Darla Munroe.
Image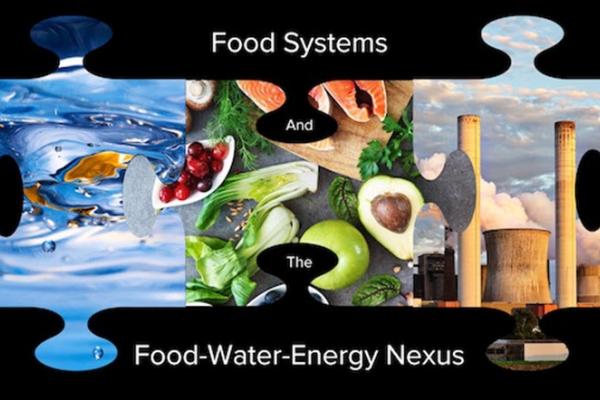 Description
Our theme for Spring Semester Geography blog is "Food Systems and the Food-Water-Energy-Nexus."
Faculty News: 
Affiliated faculty member Linda Lobao was named Distinguished Professor of Food, Agricultural, and Environmental Sciences. The award "honors colleagues at the rank of Professor who have excelled in teaching, research, or outreach/engagement, and whose work has demonstrated significant impact on their fields, students, CFAES (College of Food, Agricultural, and Environmental Sciences) and University, and/or the public".

Bryan Mark and Aaron Wilson (Research Scientist and Lecturer) were featured ASCENT Autumn Feature, Climate change is already making impacts in Ohio.

Harvey Miller has been appointed to a second term as Chair of the Mapping Science Committee of the US National Academies of Sciences, Engineering and Medicine. The Mapping Science Committee organizes and oversees National Research Council studies that provide independent advice to society and to government at all levels on geospatial science, technology, and policy. Harvey's term as Chair will run from 2021 through 2023
Steven Quiring received a new award from USDA National Institute of Food and Agriculture titled, "FACT: Leveraging Machine Learning to Provide High Resolution Soil Moisture and Evapotranspiration Data to Support Farm-Scale Decision Making."
He also contracted with Owens Corning in late December to do climate change risk modeling.

Joel Wainwright's papers with Josh Lund (U Notre Dame) on race and geography in the works of Miguel Asturias were featured on the Progress in Political Economy website
Student News: 
Forrest Schoessow (PhD Candidate, Geography) was named a 2021 Hydroinformatics Innovation Fellow by the Consortium of Universities for the Advancement of Hydrologic Science. The fellowship is funded by the National Science Foundation and supports research projects that result in novel hydro-science data products.
Staff News:
The State Climate Office of Ohio installed weather stations in multiple locations on the @OhioState Columbus Campus to record the variability of conditions and look for trends. To see near real-time measurements, visit our Mesonet Dashboard at go.osu.edu/mesonet. Thanks to Jim DeGrand and @wxusa
Upcoming Events: 
Our first speaker of the Spring 2021 semester is Alyssa Battistoni of Harvard, presenting "Zero-Carbon Democracy? State and Capital in the Age of Climate Change." Friday, February 12 from 3:30 - 5 pm. More information here
Geography Blog:
Our first entry of Spring 2021 was written by Yue Qin, Agricultural Risks to Changing Snowmelt
Darla Munroe
Professor and Chair
---