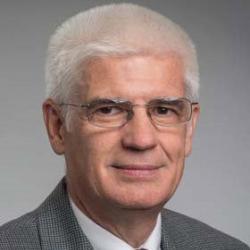 Our global reach is very prominent this week
Darla Munroe is currently in Bahir Dar, Ethiopia, attending the annual meeting of the Scientific Steering Committee (SSC) of the Global Land Programme. The local host is the Water and Land Resource Center of Addis Ababa University. The SSC is focused on synthesizing research on sustainable land use globally, including visits to the Aba Gerima Learning Watershed to see how local researchers are implementing conservation initiatives in a context of climate change in semi-arid grazing systems.
Max Woodworth was an invited speaker at the Chinese Academy of Sciences Institute of Geography and Natural Resources Research in Beijing last week. His talk was titled "Depicting China's 'Ghost Cities': A cultural-geographical approach."
Kendra McSweeney completed her term as Chair, Conference of Latin Americanist Geographers (CLAG) and attended their annual meeting in Costa Rica.
Anurag Mazumdar successfully completed his Master's exam this week. Anurag wrote a research paper on "How the Sharing Economy Disrupts Social and Material Circuits: Ride-Hailing Taxis in Mumbai." Anurag's committee included Nancy Ettlinger, Madhu Dutta, and Max Woodworth. Becky Mansfield served as his advisor.
Alumni News
Mike Davis has received news of Tenure at Kutztown University of Pennsylvania. We are delighted to learn of this success. Mike completed an MS degree here in 2008, working with Jeff Rogers. (Title: Analysis of United States Mean Seasonal Air Temperatures.) Mike went on to receive a PhD in 2011 working with Jialin Lin. (Title: Cloud-radiation feedback and ocean-atmosphere feedback in southeastern Pacific in IPCC global climate models.)
Sharpe Innovation Commons Seed Grant Awards
The department is pleased to announce two awards based on the recently completed call for proposals.
Each investigator has assembled a multifaceted team to accomplish the project goals.
James White (white.2571@osu.edu) Project Leader, Undergraduate Senior
Project: Macroscale-Charcoal in Meadow Cores as a Proxy for Wildfire Activity in Great Basin National Park
James' team has Bryan Mark as Faculty Advisor and includes:
Nischay Soni, Environmental Science (Undergrad)
Forrest Schoessow, Geography (Graduate)
Emily Sambuco, Atmospheric Science (Graduate)
Forrest Schoessow (schoessow.1@osu.edu) Project Leader, Graduate Student
Project: 3D-Mapping of high-mountain tropical glacier retreat using unmanned aerial systems (UAS) and Lidar remote sensing
Forrest's team has Bryan Mark as Faculty Advisor and includes:
Andrea Stanic, Department of Geography
Nischay Soni, EEDS Program, College of Food, Agriculture, and Environmental Sciences
Evan Vega, Department of Computer Science Engineering
Joseph Warner, Department of Mechanical Engineering
Dean Langenkamp, Department of Welding Engineering
We are grateful for the Sharpe's support and look forward to sharing the results in due course.