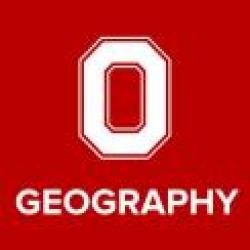 Faculty and students (including Becky Mansfield and Kendra McSweeney) will continue the new tradition of a joint Kentucky/Ohio/Indiana political ecology workshop this weekend in Lexington. We were pleased to sponsor the inaugural version here at OSU last year.
Joel Wainwright (today) will present the inaugural lecture for an annual series organized by the National Archives of Belize. Joel has been conducting research at the National Archives since 1993. The series celebrates the Archives while showcasing scholars who have published works derived from their materials. Joel will present research on the mapping of southern Belize focusing on the period between 1763 (Treaty of Paris) and 1885.
Congratulations to Ning Zhang for successfully completing her candidacy exams on Monday, Oct. 30. Thanks to the committee members: Darla Munroe, Desheng Liu, and Alvaro Montenegro. Ning's adviser is Steven Quiring.
Congratulations to Young Jaegel for successfully completing his candidacy exams on Thursday, Nov. 2. Thanks to the committee members: Elisabeth Root, Ningchuan Xiao, and Morton O'Kelly. Young's adviser is Harvey Miller.
The Ohio State University and the Lottridge family are pleased to announce the first recipients of a new scholarship for students in Aviation Studies. The endowed Kirby Lottridge Scholarship in Aviation Studies was established by the L Brands Foundation in memory of Kirby Lottridge. The scholarship will help aspiring Buckeye aviators achieve their educational dreams and take flight. Chosen as inaugural recipients of the Kirby Lottridge Scholarship in Aviation Studies are sophomore Josephina Cotugno and senior Joseph Atkinson, both social science and air transportation majors. Joe has already taken quite a few geography classes and Josie has a bit further to go, so expect to welcome her in our classes.
John-Morgan Manos, Atmospheric Science/Geography undergrad doing research based on his data acquisition in Great Basin National Park, was awarded a Garry McKenzie & Henry Brecher Undergraduate Scholarship that was presented at BPCRC yesterday. This will allow him to present his research constructing repeated high-resolution surface maps of the Lehman rock glacier in Great Basin National Park using aerial photography (helium balloon-launched) at the AAG meeting in New Orleans, as well as in the Denman Forum. Jim DeGrand and Bryan Mark are co-advising this research project.
About once a month (and possibly a bit less frequently to give a chance for excellent items to build up) I extract from recent our weekly news updates and send a mailing to a very large alumni data base. If you have items that you expect would be especially cool for alumni and friends please do bring them to my attention for both this and the regular weekly forum. We can measure how well these stories are received based on the clicks and time spent reading!